Early Childhood Fair - A Hit
What a Saturday! A brand new event in Hamilton County was created to Grow A Reader and many families turned out at the Barney Akers gymnasium to partake in the event. In fact, 52 families, came with a total of 153 in attendance.
The coalition which put this event together consists of Amy Brucker, Dallie Vernon, Corinna Hines, Erica Rodriguez, Heather Durler, Faith Barnes, Dana Gould, Liz Plunkett, and Jeanie Miller. These ladies put together a fun filled literacy event to encourage families to read more.
Library Director Amy Brucker said, "The "Grow a Reader" early literacy initiative was created by the Early Childhood Coalition for Hamilton County. It grew from grant funds available to our county through the Kansas Masonic Literacy Center (KMLC) at Emporia State University. The grant is also covering the first couple years of Dolly Parton Imagination Library."
Brucker added, "One of our biggest surprises was the interest in our Digital Literacy Tools. Community members were excited to find out about online picture books and read-alongs for their kids. We are now planning training sessions for the community on these free resources."
USD 494 offered free hot dogs and hamburgers on their new grill. If you missed the event, the gym was set up in stations.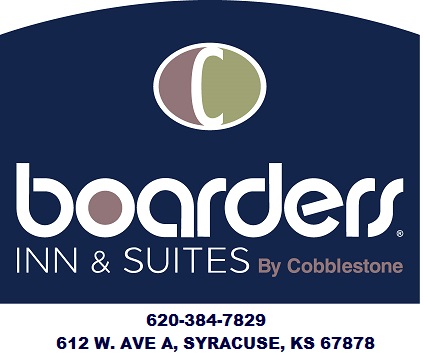 The Kansas Highway Patrol brought their SWAT vehicle to let kids get an inside look. Trooper Calderon explained that this vehicle travels to Topeka, Salina and more.
Erica Rodriguez welcomed you with a smile when you walked into the gym.
Corinna Hines enthusiastically commented, "The Early Child Coalition team has been working hard to bring more awareness to our families and community about how important early learning is for our children! We learn the most we will ever learn and our brains have tremendous growth in the birth-5 year time period; thats what makes these years so critical! It literally sets children up for success later in in life!"
She added, "Hamilton County is blessed to have so many, many resources to support our children! We had a great attendance for the first year and I am hopeful parents came away with more knowledge about their child and how they can learn and resources available to support their learning…plus this kids had an AWESOME time!" Corinna Hines
Heather Durler added, "I enjoy working with children and their families, so watching the parent/child interactions was one of the highlights of the event. I'm very happy with how everything went, and am already thinking about what book theme we will use next year."
Brucker surmised, "It was great to see the positive response from the literacy fair. . One of our biggest surprises was the interest in our Digital Literacy Tools. Community members were excited to find out about online picture books and read-alongs for their kids. We are now planning training sessions for the community on these free resources."
Jeanie Miller of Little Learners preschool said, "I was so excited, to see all of those sweet faces, and their excitement! I'm ready to see what we come up with next year. Parents reading to their children is so important! I had as much fun as the children !"
Lora Horton, K-State Research and Extension Agent "I want to thank the organizers for this family-oriented event. Helping parents to improve family well-being through increasing their knowledge for ways for children to learn at home and what resources are locally available, is instrumental in empowering parents to be engaged parents. All that and it was also very FUN."
The coalition is looking at future events. In the meantime, the community can check out thier Facebook Page, "Grow a Reader." The team will be posting activities, tips, and resources for children birth to 5.
The Literacy Fair Participants were Grow A Reader Welcome Table - Erica Rodriguez, Hamilton County Family Practice - Brandee English, PA-C, Hamilton County Food Pantry - Ra Vernon, Griselda Sigala, Vicky Pinto, Hamilton County Library - Amy Brucker, Paola Varela, K-State Research and Extension - Lora Horton, Aly Corter, Julie Cruz, Lil Farmers Preschool - Dana Gould, Miriam Mejia, Little Learners Preschool - Jeanie Miller, Rebecca Gonzales, Parents as Teachers - Dallie Vernon, Russell Child Development Center - Corinna Hines, Kansas State Trooper Anthony Calderon, Syracuse Learn & Play - Dana Gould, Corinna Hines, Syracuse Elementary Early Childhood - Heather Durler, Faith Barnes, Syracuse Elementary Kindergarten Enrollment - Liz Plunkett, Barb Zuzelski, Mecia Luebbers, Barb Summers, Gaby Ramirez, Victoria Gonzalez
Additional Partners were Garden City Vision Source, Hamilton County Sherriff's Office, Lewis Dental Office and the Syracuse High School FFA