Family Friendly Egg Hunt, Parades and Concert Planned For This Weekend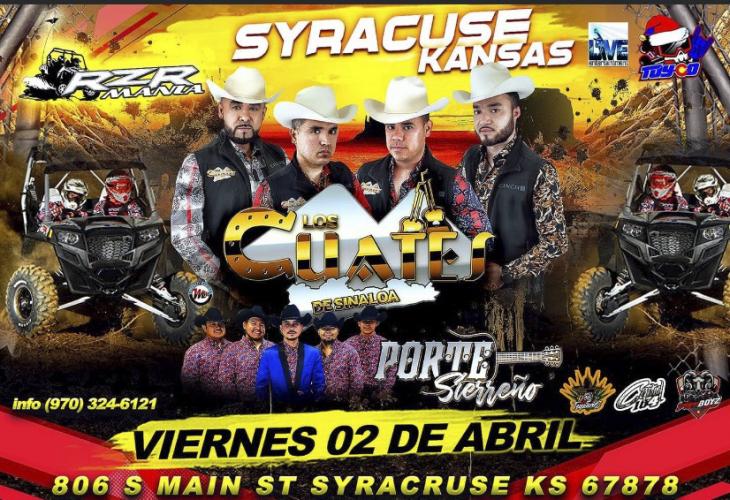 David Donlucas started coming to the Syracuse Sand Dunes about two years ago. He met some of the guys from a group called the Dirty Boyz off road group. From there, they would take trips to Syracuse and they just kept coming back.
Family friendly egg hunt, parades and a concert is planned for this weekend.
Donlucas is one of the organizers for the weekend events. One of the organizers is called Cartel 10-4 at first that sounds uncomfortable until we learned that is what truck drivers who have off road toys call themselves.
This is a side by side event where people sit side by side instead of front and back like on an atv. A sand rail, razor parade will be led by the Hamilton County Sheriff's Office from the sand park to the fairgrounds.
Three bands will play west of the ball diamonds on Friday night. There is an admission fee but the cost goes to their providing extra bathrooms, hand sanitizer, trash cans, parking attendants and security.
"We are very family friendly. But there is no messing around. We want this event to go so well that it happens annually. No weapons, no knives and no drugs are allowed!"
The bands performing are PORTE Sierreno, Los Cuates, and Los Fascinantes de Sinaloa.
An egg hunt for any child interested will be held Saturday at noon at the Sand Dunes campground. Raffles of jerseys and toys as well as games for kids and adults will happen as well.
"We expect a bunch of kids!"
They are also organizing a cruise style parade around Syracuse on Saturday night. It will begin around dark from the Sand Park.
"All these events are open to the public for free, excluding the concert which had an admission fee," said Donlucas.
Area restaurants are preparing for extra business and rooms are sold out.
It should be a great turnout and an opportunity to bridge a gap in diversity.
"We don't care if you are pink, purple. Everyone is welcome!"