Flower Drive this morning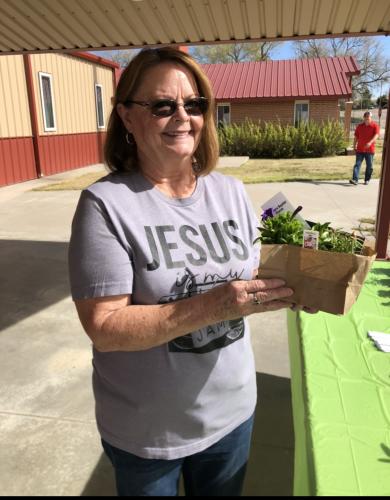 Flower Drive
At the Southern Baptist Church they are on a mission to spread the love of God to our community. This time it is giving flowers that last. It's their church outreach. Kim Urie said, "We have given donuts to first responders and veterans. Hot chocolate from the Pizzeria for teachers and cookies for the hospital. We try to do something to give back to the community.
So we bought these from The Garden Shed. And Marlene donated some towards our project."
Chris Squire, Kim Urie and Verna Rundell are here from 9:00 AM to 12:00 PM. And the flowers are beautiful and free. Everyone is welcome to stop by and pick up a flower or three for you or a friend to spread some love.