Hamilton County Gets First Round of Vaccines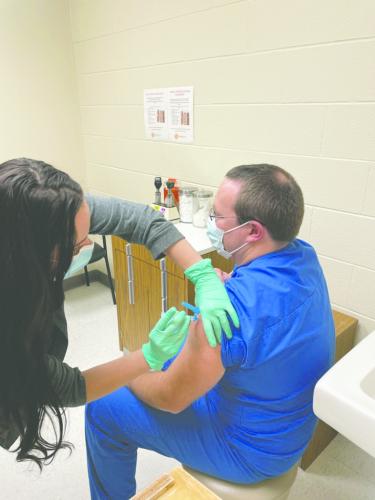 Last Thursday, the Hamilton County Family Practice Clinie received 35 Coronavirus vaccines.
Hamilton County's vaccine storage units are not capable of storing the vaccines at the lower temperatures, so they had to administer them within 120 hours of receipt.
They offered the vaccine to medical personnel, high risk inpatient, EMTs, Sheriff's Office, and the USD 494 school staff.
They don't knowhow many doses will be sent to them until the shipment is on the way.
Dr. Tyler Stephenson received the vaccine. In a letter to staff, Dr. Stephenson said it was important to lead by example.
New Clinic Manager Sunny Greer said, "If you would like to be put on the waiting list for the vaccine, please call the Hamilton County Clinic."