Hart Enters Tentative Plea Agreement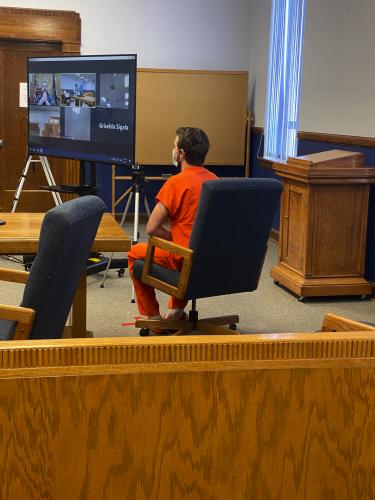 On Thursday August 12, 2021, Austyn Hart appeared before Judge Christopher Velez with his attorney Steve Cott.
He waived his preliminary hearing and entered a tentative plea agreement of guilty or no contest to count 1 of both the Aggravated Arson of the Brummett home on November 13, 2020 and Arson of Davis Motors Inc. building on October 20, 2020.
Hamilton County Attorney, Rob Gale, stated, "Parties have agreed to jointly recommend to the District Court a sentence of 57 months and restitution just shy of $2 million dollars. In exchange the State of Kansas agrees to not prosecute for an arson at the Brummett residence that occurred or is believed to have occurred at the same time frame as the other two fires. A condition of the plea agreement is that the State of Texas agrees to not prosecute Hart for that arson. It has been orally confirmed but currently we are waiting on the formal written statement from the State of Texas to not prosecute Hart for the possible arson in their state."
Formal arraignment is scheduled for September 23, 2021 at 1:30 pm at the Hamilton County Courthouse.
The District Judge can modify this agreement at that time.
photo by Michele Boy taken January 26, 2021