New Covid-19 statistics format rolls out for Hamilton County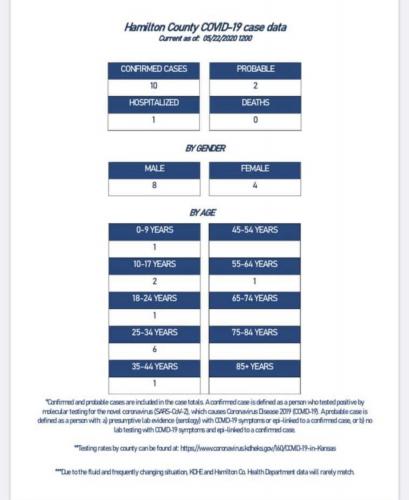 The Hamilton County Health Department is now releasing their statistics on Fridays in a new format.
It includes confirmed cases probable cases hospitalizations and deaths and will be shared along with gender and age groups. as of Friday, May 22, there are 10 confirmed cases, 2 probable, and one hospitalized. Zero deaths. The population includes 8 males and four females.