Sheriff's Officers Give Back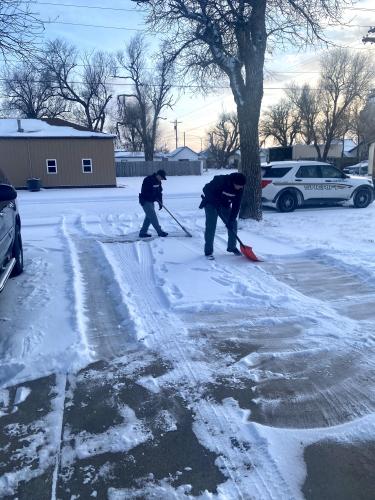 Some area businesses, churches and residences got a welcome surprise. Undersheriff Jordan Grabowski has been shoveling the area sidewalks and driveways since 7:00 AM.
Grabowski said, "I was shoveling the sheriffs office. I decided instead of writing tickets we would give back. Syracuse has been good to us. And we want to do something good for them."
Deputy Chase Stallbaumer came on shift at 3:00 PM and decided to join in.
Thanks Hamilton County Sheriff's Office!