Lampe Statebound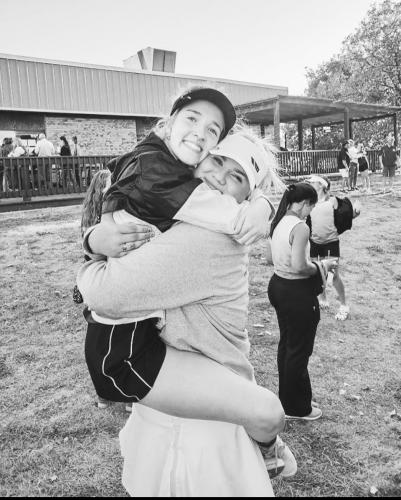 SHS Senior Hannah Jo Lampe is headed to State Golf. On Monday afternoon at Regionals, Hannah shot 101, placing her tenth.
Lampe heads to the two day tournament in Cheney on October 20th. She will compete against 9 teams and 63 golfers, all from 3A to 1A schools.
Coach Rick Mathias has coached for 32 years and gone to state 30 of them, winning six titles total, four of them with girls teams.
Mathias said, "Hannah has played all four years. Last year she finished 12th at state. This year has been a big difference for her. She had to be the leader as she is the only senior."
He added, "She struggled at regionals to get a few things right. We are working some of these things out."
Varsity golfer Charity Maune finished the season shooting 115.
Not many girls went out for golf this year. So what is it about golf and why should we all be learning?
Mathias said, "Golf is a lifelong sport. You can golf into your 80s. It is a difficult game that you never master. We are a fast food society. We want it all now. Golf takes time and patience."
Lampe said, "I love the individual aspect where I play against myself to try to do my best. The other girls are there to work just as hard and do their best but we all get along and work towards the goal for ourselves."
There will be a sendoff for state golf on Sat OCT 17th at 6:15 AM MST. Please meet at the bus barn.