Back to School: New Teachers at USD 494
Introducing the new teachers at USD 494. In visiting with the new teachers, a common denominator is their impression of the staff and especially the community who is supportive of the school, but also their admiration of the facility and all it has to offer.
High school junior/senior high ESOL (English speaker of other languages) is Marcos Valadez. Valadez is Mexican American, born in Mexico and grew up in a small town called Southwest City, Missouri.
"I will be working with the newcomers who speak very little, or no English and I also want to try to help my students and their families become more involved in the school and community because we are one big part of a small town," explained Valadez.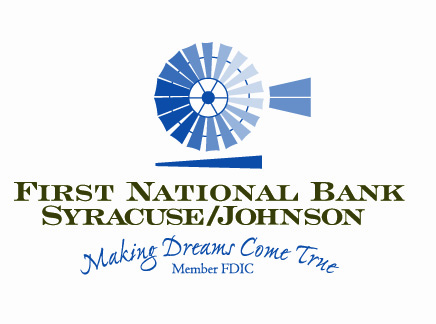 Cheerleading has been a sport Valadez participated in since junior high, including high school and college. He also worked for UCA (Universal Cheerleaders Association) organizing and providing training for cheerleaders during summer camps for nine years, four of those as the head instructor.
Following graduation, Valdez attended Pittsburg State University graduating with a major in Physical Education and minor in ESOL. After receiving his degree, the Director of Education told him she had a school he needed to interview with.
"Z said all the right things and when I came to visit I liked what I saw, Syracuse is a little bigger than where I am from and small towns are my thing!" said Valdez. He also liked the idea of a four-day work week.
When he is not at school he enjoys walks with his dog, working out, and spending time outdoors.
Caitlyn Bowman, originally from Burlingame, Kansas, will be teaching junior and senior English and assisting high school volleyball. Following graduation, she attended Allen County College and played volleyball. She transferred to Emporia State and while working as an infant through fifth teacher at Roots & Wings Academy, she developed a love for the job.
"As a new teacher, I'm excited and I want to make sure the kids feel loved and paid attention to, I know I'm teaching English, but I want them to know I am here for them, to help them reach their full potential while helping them overcome what life might throw at them," said Bowman.
She enjoys the small community, "I'm glad to be back in a small town and school setting similar to where I grew up." She appreciates how the community plays a big part in supporting the school and students.
Outside of school, she enjoys working out, painting, and drawing while making plans to marry her fiancé, Cameron Jackson in September 2023.
John "Rocky" Castro grew up in Sante Fe Texas, graduating from Bethany College, Lindsborg, Kans., with a degree in secondary Mathematics. While there he played football for four years and participated in track for two.
Following graduation, he taught middle and high school in Dodge City while coaching track, wrestling and football and also after relocating to Ulysses.
He feels the move to Syracuse offered better opportunities for him and his wife, "It's the right fit for us." adding, "We like the facilities, and how the administration supports their staff, and the overall environment, and we were also impressed with the workout facilities that are provided for the students."
He will strive to be an advocate for the students, not only teach the content but help take care of their social and emotional needs and develop a safe environment in the classroom and on the field.
Jennifer Castro will be the junior high special education teacher. Jennifer was born and raised in Harlingen Tex., attended Brown Mackie Community College, Salina for two years with a softball scholarship, transferring to Bethany College after two years, where she met her husband, "Rocky"
Following graduation, they moved to Dodge City, and Jennifer began researching opportunities with her psychology degree. Working as a special education para she said, "I absolutely loved it!" She then took a job as a life coach with Arrowhead West, then later as a social worker in the foster care reintegration department for Saint Francis ministries.
Relocating to Ulysses, she continued as a social worker, after one year took a job as a college advisor in the high school through K-State in addition to head softball coach.
"We visited friends in the school system in Syracuse one day, and I told my husband I was not moving, I love Ulysses!" said Jennifer, "But I automatically fell in love with Syracuse, and I appreciate how the community supports the town and school."
Jennifer will be coaching junior high football, "I am happy to coach anywhere anyone needs me, especially in middle school and we were here for summer football camp and summer weights, so know a lot of the kids."
"We're working on getting softball back in and my husband and I would like to add powerlifting, we are excited to bring in those two programs," said Jennifer. "It's not about the scholarships or creating a star athlete, I am here to make the sport enjoyable for the kids, to learn the fundamentals, I feel like it transitions into who they are at a job, who they are going to be, so teaching them leadership, sportsmanship, will help them in life as well."
The Castros enjoy working out, staying active playing competitive slow pitch softball in the summer, fishing, camping, going to lake, spending time with friends and each other. They also enjoy their three dogs, three guinea pigs and a bearded dragon, "we love pets," said Jennifer.
Modene Watie, junior high and high school vocal music, interviewed in February, and was impressed with the facilities," Everyone was super nice and welcoming and I feel like the music department is a great place to start, there is not a lot of expectations but it is very supported, and it seems like kids are interested but have not had the opportunity to pursue it."
Watie grew up in Ulysses, attended Sterling College on a softball scholarship, playing one year as a pitcher. She then decided to pursue music full-time, participating in the Sterling College Choir, Highland Singers, Pursuit (SC worship team), SC Symphonic Band, and Collegiate Honor Choir.
She is looking forward to building the program from the ground up, "Right now I do not have a high school choir, but I will have all of junior high and I hear they had a really good musical experience in elementary so that is what I need to build a program."
She is excited for the opportunities with her other high school classes but first she wants to get the students interested in music. "I am drawn to education, I love the relational side, building relationships with students, helping them see their potential and helping them work towards that." In her off time, she enjoys singing, being active and involved, playing softball, and spending time with friends.
Two new faces soon to come to the elementary are Kim Alilin from the Philippines. She has taught for three years and is excited to teach in the United States as soon as she receives her Visa. Former para and now district long term substitute, Mazie (Cole) Stude is filling her position in second grade.
Also waiting on her Visa is Haylee Barta from Canada. She is a recent graduate of Tabor College where she played volleyball. She will be teaching fourth grade math and science. District long term substitute, Mallory Horton, is filling her position.
Three Syracuse High School graduates are transitioning from various positions in the elementary to having their own classroom. While this could be a challenging situation, their love for students is evident because they will also be full time college students through the two-year Wichita State University's Teacher Apprentice Program (TAP) program.
Mitchelle Schmidt, who has worked in the elementary for five years, four as a para and one as a substitute, will now be teaching fifth grade math and English language arts. "I loved my job as a para so I thought being a teacher would be a good thing to do!" Schmidt feels like she gets along with the students and likes connecting with them.
Abbi Thomeczek worked last year as a para and substitute is now teaching Kindergarten. Following graduation from high school, she studied online for two years through Garden City Community College and taught Kindergarten in Texas. She made the decision to return to Syracuse saying, "I grew up here, I love our town and the way they come together, and I appreciate the support the school gives you!"
Faith Barnes who taught kinderprep last year is now teaching first grade and will finish her last semester. "I have a huge passion for this age group and my heart is 110 percent in it!" she said. She is especially excited to be teaching some of her kinderprep students and especially thankful for her teaching partner, Mary Larkin. Barnes is finishing her TAP program this semester
Changes in staff within the district include Elisabeth Eddy transferring from elementary and will now teach junior and senior high Family and Consumer Science (FACS), also transferring from elementary is Kayla Norton, to junior high English language arts. Mendi Battin, who has filled many positions and helped the district in many ways will now be working with high school special education students.
Patricia Hunninghake will now be teaching sixth grade English Language Arts, in addition to the elementary technology coordinator, moving from fourth grade.