CROP PERIL CONTINUES
I am standing on Road S, four miles south of Road 31 in Hamilton County, and I feel like I am in the Dirty Thirties. The wind pounds against the ground as it has for what seems like months. For miles and miles, the land is desolate and barren and hard to fathom.
Jerrad Banning has farmed his family's ground in Hamilton county for as long as he can remember. Adolf and Iva Klassen, his great grandparents, have farmed in this county for over 100 years.
Banning recalls the stories of the Dirty Thirties and how similar they are today. "The way he got through the 30s and the Great Depression was working as a mechanic. People would bring their vehicles to him. It paid the bills. And today that is what I am doing."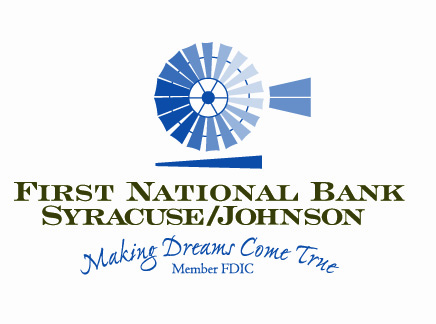 A small farmer compared to some, Banning planted milo and wheat but the wheat hasn't even germinated. It is just sitting in the ground.
Banning owns and operates IronMonger's Garage next to his home, south of Road 31. He and his wife, Alyssa, along with their three children moved to this location twelve years ago. Some of you may know it as Aldolf and Louise Brehm's.
In February of last year, Banning opened the garage. And that along with his wife working as the music teacher at the Syracuse Elementary School helps them raise their three young daughters.
Banning added, "Economically this is devastating for the whole community. Children and adults dealing with respiratory issues because of dust in the air. Trucks are being shut down because of the wind and the dirt. If semis aren't running then they aren't receiving their goods. It took us over six weeks to get parts from Wichita due to high wind."
This past winter the wind and the dirt were so bad, even in the shop, they had to shut down.
It's the second year in this extreme drought. And it's the second failed wheat crop. They put a lot of money in potentially raising a crop two years ago. Nothing.
Only one inch of rain has fallen on our lands in the last five months. And there is very little cover, none south of road 31. We are in an extreme drought excluding a small northern portion of the county which is only in severe drought.
Crop adjusters are all over Hamilton County and the mood is dark. It's on every farmers mind. Will there be a harvest?
With no rain, the poor crop has been evident in the southern part of the county since last fall due to poor germination.
The early heat combined with high winds and no rain has caused the Northwest portion of the county to lose their bushels as well. And every day with no rain puts the county in more danger of a smaller and smaller harvest.
The small rain and hail we received last Thursday perked the wheat up for a moment.
Adjusted numbers are heartbreaking. Darrin DeWitt said, "The wheat out south is in very tough condition. All my wheat south of Road 31 had been adjusted out. All of it appraised at less than two bushel. This year has me very concerned for the community. If the farmers aren't doing well the whole community suffers. Wheat up north has a chance if it rains soon. I haven't contracted any just due to drought conditions. Hopefully we can cut enough for seed wheat this fall."
When I spoke with Randy Levens on Monday, he commented, "If it would rain I would cut every acre even south… ask me Friday I will probably tell you different. We got .10 or nothing last week. Wheat is headed and probably starting to pollinate.. Blooming and heat are a bad combination. The only positive is it's already toughened because of drought … and not actively growing and more tender. If we could catch a shower Wednesday maybe it would hang on a little more . I don't see it happening though. Obviously south of Road 31 a lot of it is already being destroyed. It's been running on empty for too long".
The north part of the county still has a chance to harvest some but high winds, excessive heat early in the year, and the continual loss of soil moisture are lessening the chances hourly.
The small bright shining star is record high grain prices . It has given hope to those who still have a crop to harvest.