EMS OPEN HOUSE TONIGHT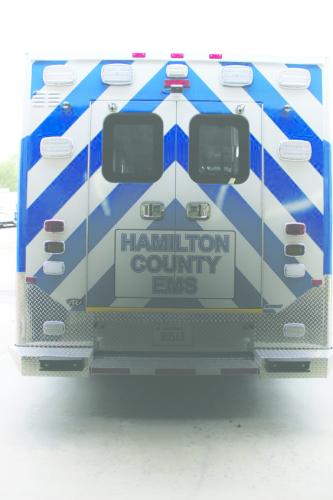 What happens if you need an ambulance? What if care isn't available locally and you need to be transported by helicopter? Where do you get that insurance?
Or are you interested in learning about becoming a first responder? Maybe you want to teach your children what the different life saving services do and who they are.
This is your chance.
Hamilton County Emergency Medical Services (EMS) is hosting an Open House at the ambulance station to honor EMS Week. EMS Week is a collaboration of the National Association of Emergency Medical Technicians and the American Academy of Orthopedic Surgeons to highlight the training and abilities of emergency response personnel.
This open house will be an opportunity for the public to view local resources that deal with traumatic and medical Emergencies in Hamilton County. It will give you a chance to talk with a variety of responders and ask questions.
The Open House is Today, Monday, May 16th and will start at 5 pm and will wind down around 7 pm.
There will be information available with representatives from:
-Hamilton County EMS
-Syracuse Fire Department
-Hamilton County Fire Department
-Hamilton County Sheriff Department
-Hamilton County Hospital
-LifeSave Air Medical Services
-Kansas Highway Patrol
They will have open displays of ambulance and fire apparatus used for emergencies along with displays of Basic and Advanced Life Support training equipment.
The public will have the opportunity to talk with a representative for Emergency Flight Services and the programs they offer.
EMS Director Alan Hansen said, "Come join us and see what it takes to be an emergency responder. We will have a Spanish interpreter available to help with the message.And there will be some refreshments available."
The ambulance service is located at 609 North Barton, across the street from the Hamilton County Clinic.