Fly-In Success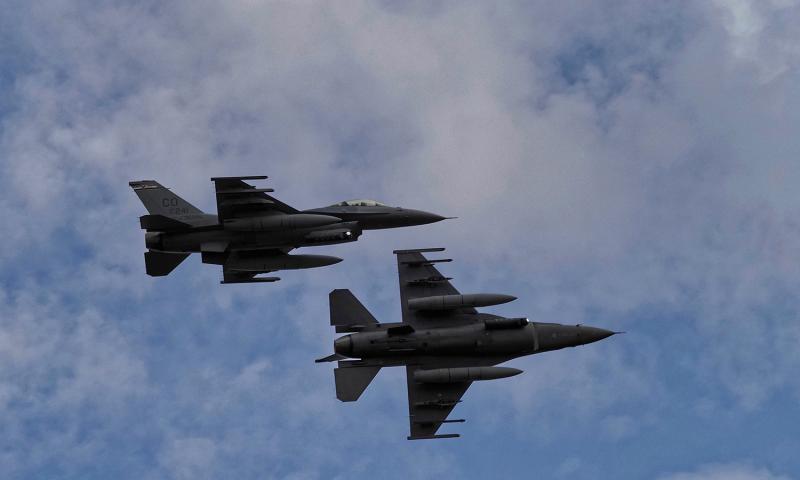 photos by Bill Royer
For the first Saturday in October for over 25 years, community members have been awakened or greeted with the buzz of airplanes flying in to the Hamilton County Airport for the Annual Classic and Antique Fly In.
Whether at a cross country meet, playing youth football are simply enjoying a Saturday morning, the sound is familiar as people hear planes and look up to catch a glimpse of the planes. Curious spectators and families venture up to the airport to see what the buzz is about.
This past Saturday, the sound of airplanes flying in was not heard, the cloud cover and the rain delayed and even cancelled their plans. One plane in particular, Jack Roush's P-51 nicknamed "Gentleman Jim", nicknamed after local hero, Captain James F. Browning, was unable to fly in, due to weather between Detroit and Syracuse.
There was a different kind of buzz, inside one hanger, preparations were being made for the Chamber of Commerce chili cook off and hamburger feed while the second hanger was the sight of the ceremony honoring Browning.
The rain was gently falling on the roof of the hanger, providing a quiet, somber, feeling inside. This seemed appropriate looking over the medals, a footlocker containing a uniform and personal items which once belonged to Browning, a Los Angeles Times Newspaper subtitle saying "Allied Postdam Ultimatum Accepted, In Message Nips Declare is Coming Soon" and the Victory Extra with the headline, "Japan War Ends". The west wall contained a beautiful new sign honoring Browning along with the bronze plaque.
Memorial dedication began with a welcome by Mark Davis, thanking the airport board members Rick Dikeman, Joe Englert, Dexter English, Chairman, Dusty Dowd, and Steve Phillips, Airport manager, followed by the Pledge of Allegiance, Michael Roberts, former Marine, led the prayer, and soon the sound of planes beginning to fly in as the sun was peeking through the clouds.
Relatives and descendants of Browning present were Lianne McPhail, Lois McPhail's daughter in law, Ann Browning, Jim Browning's brother in law, wife of Don Browning. Lois (Browning) McPhail, only living sibling, Brice McPhail, Lois's grandson, Earl Brownlee, grand nephew in law, and two Syracuse residents, Rick and Bryan Schmidt, sons of Jackie (Browning) Schmidt, daughter of Francis Browning, James Browning's brother, their spouses, Kim and Mitchelle, and Bryan's son Brayden.
Brigadier General Ed McIlhenny, began by explaining how the idea to honor Browning came about, "It was first brought up to me by Jeff Davis, months ago, and I had flowing with Mark's brother Ray in the Kansas Air Guard, and I told him I would be happy and honored to help honor Browning." McIlhenny had been to the Fly in and knew what a great event it was.
"We are here to honor a hero, your brother, Lois, who gave his life for his family and was also close friend and wing man of Colonel Bud Anderson," said Mcllhenny. "Guys like this made me want to be like them, a fighter pilot."
Mcllhenny introduced Connie Bowlin, former president of the War Birds EEA and P-51 pilot and explained she has flown the plane that was supposed to be here today. He told the story of when he and Bowlin were having supper with Jack Roush, telling him about the dedication ceremony and Jack looked at Ed and said, "Hey Ed, you want my airplane there?" Ed was shocked and said," Absolutely!, so it would have happened except for the weather."
Connie said the words that come to mind are, "Gone but not forgotten. The people of the community have chosen to honor James and that says a lot for the community."
"Friendship and patriotism also come to mind and Bud Anderson was Jim's very good friend, he honored him by naming his son after him," adding, "The second word, patriotism, Jack Roush was committed to have his airplane here, as a patriot, there is not another person in this country that is more patriotic that Jack Roush."
In closing she said, "I have been fortunate to fly the P-51, I enjoyed flying the airplane but the real treasure is the friendships and the people I have met along the way," adding, "To the people of Syracuse, I am honored to meet you and glad you have chosen to honor James Browning."
Jim Anderson began by saying, "My father is a very typical WWII veteran. The way I found out I was named after Browning and Eddie Simpson is when my father handed me a box which contained a manuscript for his book, To Fly and Fight, and I learned about Browning and Simpson, I had never heard of them until I was in my 50's. You see, WWII veterans just did not talk about those days," said Jim. He then explained his quest to find Browning wreckage and presented Mark Davis with a piece of aluminum from "Junior Miss", the plane Browning was flying when he was last seen in the midair attack.
Present via Zoom was 99-year-old Colonel Clarence E. "Bud" Anderson, USAF Retired. He began with a strong, confident voice, saying, "What I am about to do is to thank everyone who is there."
"Jim was a cheerful guy, glad to be and he spent a lot of time in town off duty, kind of where he got his name, Gentleman Jim," said Bud, "Sometimes he was late, so I let him go for a while, figured he'd find out by my actions as I started assigning him tail end Charlie all the time." He explained "This is the worst and hardest place to be, especially during flight and an attack!"
Bud told him, "We need to depend on each other in combat, if you're late helping someone, it's disastrous!" Browning got the message and shaped up really fast. "When we got to combat, Jim Browning was one of the better pilots in my group in flight, I can't say enough about Jim browning as a dependable excellent fighter pilot."
Brigadier General Robert Titus, spoke explaining he was invited by Joe Thibodeau, P-51 Mustang owner, "It's a great airplane, that I have flown over 1,000 hours in and have been privileged to know Bud Anderson, one of the greatest guys I've ever known," adding, "This is a great tribute to a mustang guy who gave his life, this makes us all humble to know what people did in the past and what they gave of themselves for this great nation," Titus said in closing, "If we could only get that spirit back today, we'd be a much better country, God Bless America!"
Following the ceremony the crowd made their way to the runway, anticipating the F-16's flyover from Buckley Air National Guard Bureau. Flying the two-man formation was Mark Davis' nephew, Andy, son of his late brother Ray Kim, and John Toliuszis, husband of Ray Kim's daughter.
The tarmac was lined with twenty planes, mostly from southwest Kansas and southeast Colorado. Airport manager Steve Phillips said, "I want to thank the community for supporting the event, sponsors and volunteer for making it possible."
With only a few minutes of anticipation, the F-16's could be seen on the west horizon, just about the runway, they came in at speed and at altitude. At first it was a hum but the sky exploded with noise as they made their way over the airport. They went back out, returned and Andy did the missing man pull, signifying their respect and honoring the late Capt. Browning.
To further connect the local airport, Browning, and Bud, Andy flew his first small airplane at the local airport, later received the Top Gun Award by the American Fighter Ace Association in San Diego, CA, and was given the award by Bud Anderson.
The crowd then made it's way to the south hanger while the disc jockey played hits from the 1940's, further adding to the festivities, to enjoy hamburgers, hot dogs, polish sausages and sample the fourteen different kinds of chili prepared for the annual Chamber of Commerce chili cook off. The top five prizes were awarded to Crosswind Flight Service, Stacey Howland, Griselda Zapata, Kayla Norton, and Kerstin Mitchell.
As pictures of Browning's family were taken, local pilot, Dusty Dowd, rolled out his P-51 A, explaining it is the oldest P-51 flying in the world. Dowd explained they were used to escort bomber because they could not fly at high altitudes, while the P 51 B, C and D's were used as fighters because they could fly at high altitudes.
Speaking of WWII pilots, Dowd said, "This is the greatest generation who gave, so we can be free." Dowd added, "Mark Davis did a remarkable job organizing the event today." Although he was apprehensive, knowing there needed to be something to honor Browning, "Mark got ahold of it, and it went viral!"
Davis thought the day went extremely well, although the weather prevented the "Gentleman Jim" from coming, he felt it was far more important to get all the distinguished guests here. "It was great to see so many people pitch in to make it happen."
The day was filled with a family reunion of Browning family, comments from Browning's flight trainer, a piece of his wreckage was presented, all things which left you feeling you had just been a part of a local hero's life, cut short on that fateful February day in 1945. Though not all the people were present on Saturday, many were intertwined by what some might call coincidence and others, divine intervention.