Gracie's Cafe Opens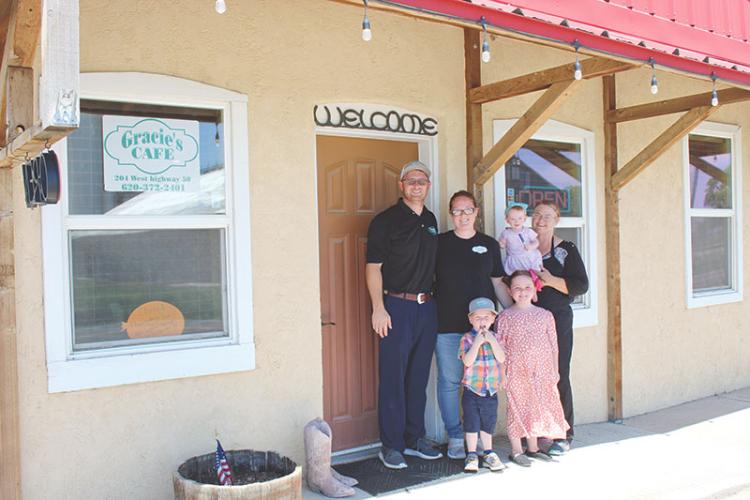 Gracie's Café, formerly Western Trail Café in Coolidge, is now open under new ownership and management. The Donaldson family from Bristol, Colo. has purchased the restaurant from Ken and Patty Jordan who operated it for the past ten years.
Coolidge Mayor, Lori Lennen believes the building has always been a Cafe or Bakery. During the World War 1 era, it was called the Dough Boy Café and owned by Jonathan Hughes When he passed, her parents, Chuck & Larue Lennen purchased the building from the Jonathan Hughes estate.
The Lennen's operated the restaurant as the Pink Coyote and Lori remembers several different cafes leasing the building. One was Barbara Rushton and another was Carlotta Colmenero who named it the Cactus Café. The Colmenero family served Mexican and American food and daughter Sylvia (Colmenero) Rico recalls working there a lot since she was the only one at home.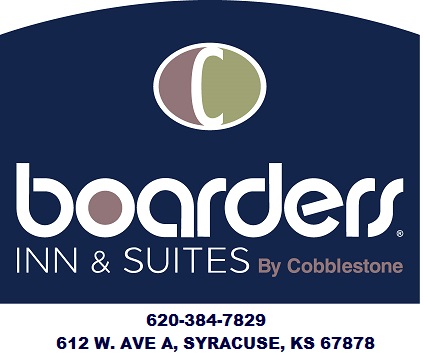 The current façade and interior were done by Ken and Patty Jordan who purchased the building from the Lennens, remodeling the building extensively while adding a chef style kitchen and new restrooms.
Sy, wife Jessie and his mother Brenda are excited to continue bringing good ole American burgers and steaks in addition to serving a traditional breakfast. One of the previous owners' specialties was their steaks and Sy said, "I made sure he taught me how and we will stive to serve great food that their customers were used to."
Sy is in the real estate business and was in Coolidge seeking information about the billboard along the highway. "I talked to Toni Miller from Holly Realty, and she mentioned she had the restaurant listed, when I learned of the price, I knew I wanted to purchase it and I came up with the name the same day!"
Sy's mom, Brenda has always wanted to have a restaurant and the family wanted a business where they could be with family. "I'm trying to put a company in all my children's names, Kyson has a barber shop in Bristol, now Gracie has a restaurant in her name," said Sy. Time will tell what business the baby, Maggie, will have named after her.
Currently they are having a soft opening until they have enough help to reach their goal of open seven days a week, 6:00 AM to 8:00 PM. "We want people to be able to count on us whenever they are hungry!" said Sy.
Jessie encourages their customers to check out Gracie's Café on Facebook or call 620-372-2401 for hours until they have a full staff and can be open seven days. But for now, they will plan to be open Friday, Saturday and Sundays.
Sy and Jessie's daughter Gracie's birthday is August 11, so they have decided to celebrate her turning six by having a grand opening! Plan to stop by and help the Donaldson family celebrate their new business venture in Hamilton County.