HAMILTON COUNTY SHERIFF'S OFFICE CELEBRATES TELECOMMUNICATIONS WEEK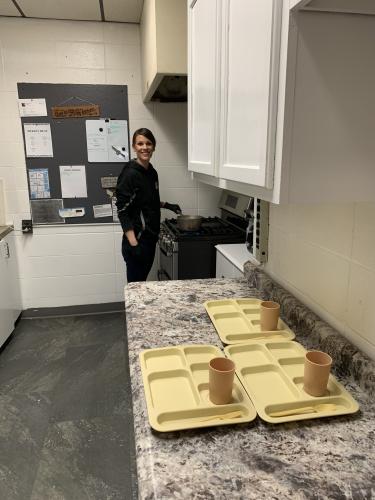 24/7 - The Hamilton County Sheriff's Office dispatchers take calls day and night with complaints or emergencies. From a barking dog to a major accident on the highway. the range of topics can go from COVID to weather to fires,
The Sheriff's Office currently employs five dispatchers who work eight-hour shifts during the week, and twelve hour shifts on the weekends.
Brooke Kuder, Dispatch Supervisor, oversees hiring, training, scheduling or anything dispatch related. Praising her staff, she said, "I have a great group of dispatchers and this facility could not be ran without their hard work and commitment to the job." Adding, "It takes a special kind of person to work in this environment, working weekends, holidays, nights, it's not for everybody!"
No formal celebration is planned but Kuder said they did enjoy some donuts on Monday morning. "It's hard to get everyone together at the same time, so we just celebrate a little each shift."
While dispatching is their number one position, they also cook meals for the inmates and do janitor work. Currently the dispatchers are, Megan Larkin, Amanda Boatman, Christian Gonzalez and Juan Gonzalez.
If an individual is interested in dispatch, Kuder will give them a tour of the facility to see if they are comfortable working the jail side. "Not a lot of people know we are jailers too and some may not be comfortable."
After they are hired, they are trained on the job but must also complete National Crime Information Center (NCIC) training, offered in Garden City.
Kuder began working as a dispatcher at night and what keeps her going is, "No day is ever the same, some days quiet, and some so busy you don't know what to do and it's never boring."
Dispatchers commented. Megan Larkin: "I have been at the sheriffs office for the last year. I am thankful for the opportunity to work here. This job has given me many opportunities and experiences that will allow me to succeed in the future."
Juan Gonzalez: "I became a dispatcher to help people in the community. I like that at the end of my shift, I know I've helped someone with what could be the worst day of their life and all of my officers went home safe." Amanda Boatman said, "I chose dispatch because I love helping people, this puts me in a position everyday where I can impact someone's life and sometimes change a negative situation into a positive outcome."
Christian Gonzalez: "As a dispatcher I have the opportunity to help the community. Being able to make someone's day better is one of the reasons I like my job."
Patricia Anderson of the Contra Costa County Sheriff's Office in California began the celebration of the public safety community in 1981. Setting it aside as a time to celebrate and thank those who dedicate their lives to serving the public. Thank you to the Hamilton County Sheriff's office dispatchers this week and every week.