Lankford Heads Parents as Teachers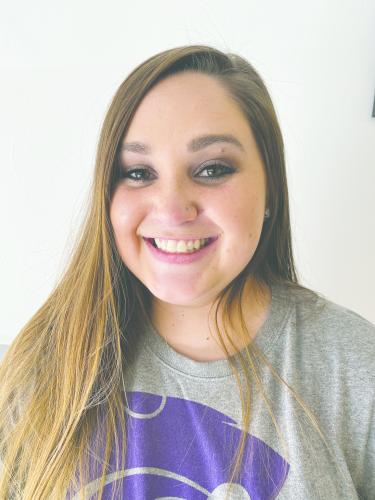 Dallie Lankford is the Parent as Teachers coordinator. But she is more than that. She is a mom of three, a wife, works at Little Learners Preschool and has a huge heart for children.
Syracuse Elementary Principal Liz Plunkett said, "When Mr. Larkin approached me about the program she was the first person that came to mind. She was still at the library and I knew she wanted to teach preschool so she seemed like a natural fit. She has a gift and natural skills to work with little kids. Our elementary kids love Miss Dallie! I'm excited to see this program off and running. It's a program for prenatal to three years old program that strengthens your child's opportunity for a successful transition into Kindergarten."
Parents who have used the program rave about how great it is.
Taelor Leyva said, "I'm really looking forward to being a part of parents as teachers. I've had one meeting with Dallie so far, and it was nice to see what milestones Dylan was hitting and just being reassured that I was doing a good job! Dallie is also super sweet and played with Dylan for a long time. He loved her and so do I!"
Lankford said, "This program is so important to strengthen you and your child's readiness. And it's fun! We sit on the floor and play with blocks. But we are teaching numbers and colors. How many blocks? What color are they? It helps them developmentally."
USD 494 Superintendant Paul Larkin said, "We asked Southwest Plains Regional Service Center to write a grant for this program. The grant was awarded and Syracuse, Meade and Kiowa County were all a part of it. The state awards the grant and it is a 50-50 match with the school districts. Syracuse had the program several years ago, I believe Linda Englert and Heather Durler served in this capacity. When I arrived in Syracuse Dr. Kullot asked if I would look into getting it back, because they participated in the program when they started their family and felt it would be very beneficial for families in our community."
And you never have to go very far to find a local connection. On the parents as teachers website it says, "In the early 1980s Missouri pioneered the concept of helping parents embrace their important role as their child's first and best teacher." Lora Horton's sister in-law, Cheryl Schmidt, was involved in the start up of this program in the early 1980s in Missouri.
Are you interested? Contact Dallie Lankford at 620-290-4822. Do you know a parent who could benefit from this program? Reach out and let them know.
Your child was born to learn and you are their teacher. The children learn so much in their first three years of life.