Rain!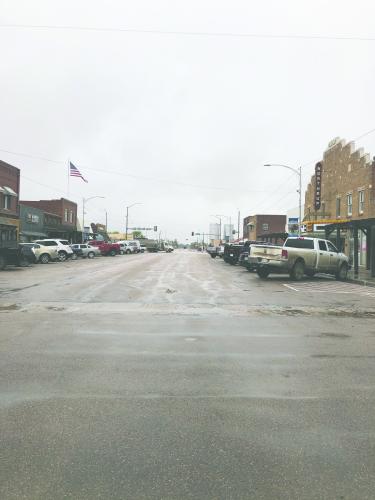 An inch of rain anywhere else in the country may not seem like a lead story, but here in Hamilton County where just last week a dust storm with almost 70 mph winds brought a wall of dirt several feet or tens of feet high, rain matters, even in small amounts. And how it falls matters too.
So when area farmers woke Tuesday morning to the beautiful sound of soft gentle rain falling down, you knew it was going to be a good day. Rain gauges echoed the sentiment with numbers over one inch, some north farmers reporting 1.20, 1.35, and 1.40 that morning. South county farmers were blessed with over .60.
School busses ran mud routes as the rain continued to fall throughout the day. And it added another .10 to the total moisture fallen.
Field work came to a halt this week after the rains. Tractors and sweeps, corn planters were rolling, spring tillage was in full swing.
It will be a few days to a week before farmers can get back to the field.
While the southwestern part of the county doesn't have enough of a stand for this year's wheat, it will help in other ways.
The wheat was dying from lack of rain. This rain helps it. It also will help the tillers that were still alive allowing them to head out and pollinate.
It will get surface moisture for planting all our spring crops - corn and milo and in some places it will build more sub moisture for those crops. It will help green the pastures for the cows and settle the blowing dirt.
Jess Schwieterman commented, "We had 1.10" here at the farm so that will help the wheat and give us good planting conditions for corn. Will be interesting to see how some of the drought stressed wheat comes back."