The 2020 County Fair Begins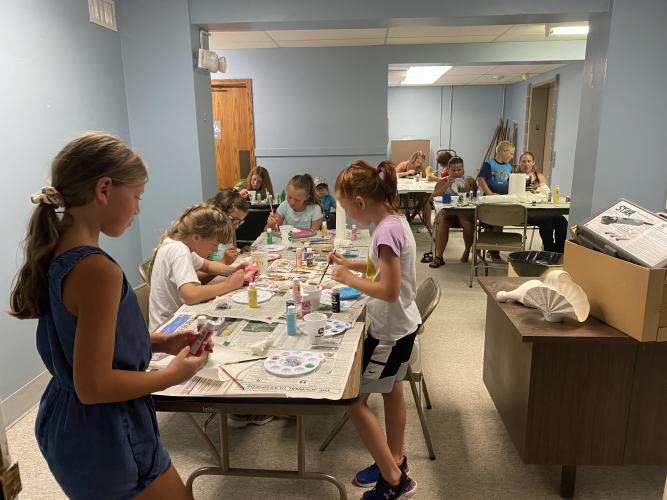 THE 2020 Hamilton County Fair, Holy Guacamole, was set to begin Friday with a kick off parade, a street dance, and Saturday night a free barbecue and a ranch rodeo. Last week The Syracuse Journal reported the Fair Board's decision to cancel the Demolition Derby and other public events. They added that they would cancel sponsorships for other public events as well.
The Syracuse Saddle Club worked hard to bring a Ranch Rodeo to the County Fair but Tuesday night announced "Due to recent changes, the Syracuse Saddle Club has voted to postpone the Ranch Rodeo to September 19th. "
Saddle Club President Ty Raven added, "On behalf of the Syracuse Saddle Club, we appreciate the outpouring support from our community and hope to see you all in September."
While the public events have been canceled, the 2020 Hamilton County Fair will go on but a bit quieter.
The youth have been working for months on their livestock projects and in just the last couple of weeks have been allowed to meet in person to do some project meetings. There have been beef and sheep showmanship clinics, a dog meeting, horse project meetings and ceramics.
New fairgrounds manager, Melissa Bontrager is learning the ropes quickly with Extension Agent Lora Horton and longtime fair helper, Trudi Rash.
All entries had to be turned in last Friday, photography was submitted digitally, and kids are working hard to finish up their last minute projects..
"Entries are way down," said Horton. "We don't have open class entries and we have only recently been allowed to have in person project meetings."
Fashion Revue judging will begin today, Thursday, at 1:00 PM but there will be no public revue.
The Dog Show and Agility is on Sunday and the Horse show is at 6:00 PM on Monday the 20th.
On Tuesday morning exhibits will be accepted between 7:00 am and 10:00AM.
At 10:30 AM the Rabbit exhibition will begin, at 1:00 pm Poultry judging starts.
The Cat and Pet Show is at 3:00 PM to wrap up the day.
Wednesday's activities begin at 5:00 PM at the Fairgrounds with the Sheep and Goat show.
On Thursday at 4:30 PM the Bucket Calf Show starts off the evening followed by Dairy and then the Beef Show.

The Swine show is at 8:00 AM on Friday and then immediately following is 4;H/FFA Round Robin. At 6:30 PM the Youth Auction will begin south of the dairy barn.