Arthur Gene Coghill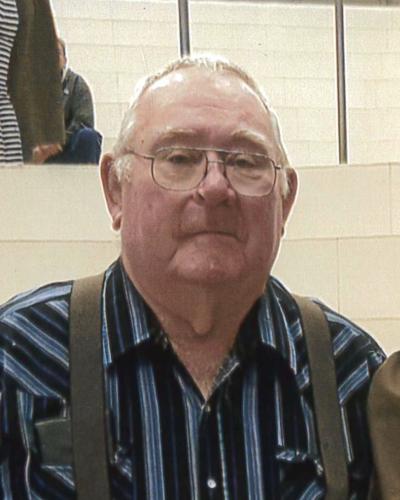 Arthur Gene Coghill, 82, died Friday, June 24, 2022, at his home in Syracuse, Kansas. He was born August 17, 1939, in Lakin, Kansas the son of Sam & Mary (Florentin) Coghill.
Arthur grew up in Lakin, Kansas where he attended school. On January 24, 1958, he married Imogene "Jo" Murphy in Lakin, Kansas. They lived in Lakin, Ulysses, and Garden City. Arthur worked for more than 30 years for the Kansas Department of Transportation. After his retirement, He and his wife moved to Syracuse where they have lived since. After retirement, Arthur continued to work by helping farmers in the Syracuse community. Arthur attended the Syracuse Wesleyan Church and was a member of the Fiddlers and Pickers, the Dodge Brother's Club, and the Garden City Trap Club. He enjoyed spending his time woodworking, working on his car, fishing, Trap shooting, and playing his guitar.
Survivors include three children Richard & wife Regina Coghill of Garden City, Kansas, Debbie & husband Jim Huey of Rogers, Arkansas, and Diane & husband Andrew Clower of Salina, Kansas; a sister Joyce Edwards of Oklahoma City, Oklahoma; 7 Grandchildren; and 16 Great Grandchildren. Arthur is preceded in death by his wife Imogene who died on November 19, 2008. He is also preceded in death by his parents; 1 brother; 3 sisters; and a Great Grandchild.
Funeral services will be held at 1:00 p.m. Mountain Time on Saturday, July 2, 2022, at the Syracuse Wesleyan Church in Syracuse, Kansas with Pastor Ray Frank officiating. Burial will follow at the Lakin Cemetery in Lakin, Kansas. Friends may call from 5:00 p.m. to 8:00 p.m. Central Timeat Garnand Funeral Home in Garden City. The family suggests memorials given to the American Heart Association or to the American Cancer Society, both in care of the funeral home. Condolences may be given at garnandfuneralhomes.com.
Arrangements by: Garnand Funeral Home, 412 N. 7th St., Garden City, Kansas 67846
620-276-3219