Barbara Laureen Fanshier-Phillips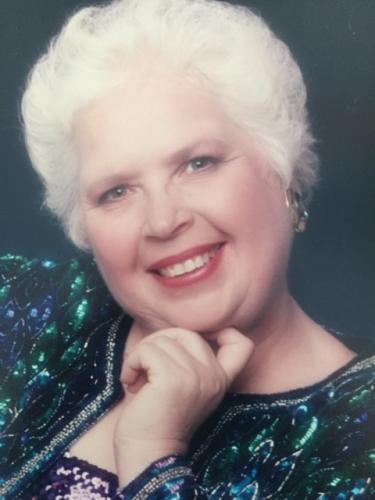 Barbara Laureen Fanshier-Phillips (Daniels), age 83, of The Villages, FL, passed away on July 19, 2022 with her daughter, Shawn Fanshier, by her side.
Born January 25, 1939 on the family farm in Kinsley, KS. Barb was a life-long learner with a passion for following her dreams. Barb's connection to the family farm did not stop at her birth. A myriad of holidays, summers, and special events were spent on the farm throughout her life. For many years, Barb would assist her Uncle Jr. , Aunt Mattha, & cousin Alan Burcher with the harvest duties to help assure the legacy of their family home. Due to her strong ties, she, her children, and grand-children always refer to the farm as "home," no matter where they find themselves in the world.
Barb graduated from Great Bend High School in 1957 and pursued her BA in English from Wichita State University graduating in 1970 and in 1998 earned her MA from Fort Hays State University. Barbara taught High school English in Syracuse from 1975-1978, touching many students' lives. Barbara retired from education in 2001 in Wamego, KS leaving her imprinted legacy for future generations.
Barb started her family while in college and, with her first husband, raised 3 children, David Fanshier, Shawn Fanshier, & Lisa Fanshier. In 1996 she met the love of her life, Donald V. Phillips and they married in 1999 in Kinsley, KS.
Never one to stop learning herself, Barb was always one to take up new interests and followed her passions throughout her life. She could be found learning a new art form, square dancing, acting, singing, enjoying music, games, and sports. After retirement, Barb & Don moved to The Villages, FL where Barb delved into genealogy, data basing an extensive family tree, winning a medal in billiards in the Senior Olympics, concentrating on publishing her books, volunteering at the Catholic Charities Clinic, enjoying water yoga, and traveling with and spending time with Don. Barb had a great sense of travel and explored on 6 continents over her lifetime, many of her trips were enjoyed with family and dear friends. This wonderful gift of exploration is passed onto and enjoyed by her family.
Barbara is proceeded in death by her mother, Harriet Daniels; father, Edward Daniels; husband, Donald V. Phillips; beloved pets, Happy, Candy, Monet, and Pepper; and is survived by her sister, Sherry German; 3 children; 5 grandchildren; 6 great-grandchildren; her extended family by marriage, and a host of long time friends. A memorial service will be held in Kinsley, KS at McKillip Funeral Home on September 3, 2022 at 2:00 PM and Barbara will be laid to rest at the Hillside Cemetery, immediately followed by a life celebration. In lieu of flowers, please consider donating in memory of Barbara to Vitas Hospice Care https:// vitascommunityconnection.org/ or to another charity that Barb loved (local community theater, Habitat for Humanity, etc.).