Betty Lee Burton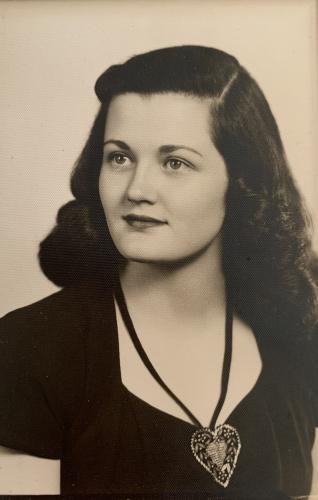 Betty Lee Burton, 97, went to be with the Lord on March 25th, 2021. She was born June 8th, 1923 in Soldier, Ks, the daughter of Connor and Irene Lannon. Betty grew up in Denver, Colorado, Coolidge and Syracuse, Kansas, graduating from Syracuse High School in 1941. From there, Betty attended Southwestern College in Winfield, Ks earning her bachelor's degree in Home Economics. She taught school one year in Panama returning home to marry Robert Burton in 1947. She became a homemaker raising 3 children and assisted her husband with their farming and aircraft businesses. Later, Betty received her Master's Degree in Education from Ft. Hays State College and taught many years in Coolidge and Syracuse.
In retirement, Bob and Betty moved to Del Norte, Colorado where they thoroughly enjoyed the beautiful mountain views and many scenic day trips. Betty pursued her numerous and varied interests including sewing, knitting, quilting, stained glass, jewelry making, reading and gardening but above all cherished spending time with family and friends. She was an active member of the Gateway Baptist Church in Del Norte.
Betty is preceded in death by her husband, parents, stepmother, Erma Lannon, son, Connor Burton and sisters, Roberta Perkins and Joyce Gould. She is survived by son, Robert (Suzanne) Burton, Jr of Del Norte, daughter, Susan (Ron) Barker of Wichita, Ks. and daughter-in-law Jan Burton of Boulder, Colorado. Betty has seven grandchildren: Anne Burton, Allison Cole, Bryan Burton, Katherine Skouras, Brent Barker, Margaret Baker and Meghan Prosser, as well as, 8 great-grandchildren and many nieces and nephews.
Graveside Memorial Services will be held on Saturday, June 19, 2021 at 10:30 AM (MDT) at the Syracuse Cemetery, in Syracuse, Kansas.
Rogers Family Mortuary is in care of the arrangements. To leave online words of strength, condolences and remembrances, please visit www.RogersFunerals.com