Bobby Lee Young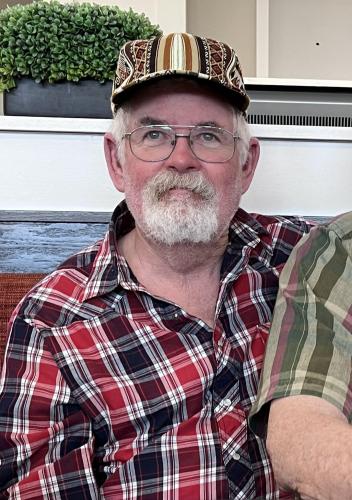 Bobby Lee Young, 70, of Hesston, KS, passed away on Wednesday, July 19, 2023 at Schowalter Villa, Hesston.
He was born on July 25, 1952 in Kingman, KS, the son of Ralph and Beatrice (Dodge) Young. At age 5, he moved to Syracuse, KS. On November 23, 1974 he married Judy Dreier and they lived east of Hesston, KS for their 48 years of marriage.
Bob is survived by his wife, Judy; daughter, Staci (Matthew) Richardson, Hesston; and son, Derek (Claudia) Young, Lawrence. He is also survived by three grandsons, Kaleb Hansen, Blake Hansen, and Braden Hansen, and four stepgrandchildren, Caylee Richardson, Cami Richardson, CelbiRichardson, and Cason Richardson; brothers, Bill (Carol) Young, Centennial, CO, and Brad (Janice) Young, Broken Arrow, OK; and many nieces and nephews.
He was preceded in death by his parents; and two infant daughters, Tina Young and Crystal Young.
He worked as a custom harvester and trucker for 50 years. Bob knew no stranger - he had a gift of gab. He loved visiting over a cup of coffee at the "Round Table (Table of Knowledge)" at Charlie's Restaurant, Newton, KS. He enjoyed attending activities of the grandkids and collecting antique tractors.
The celebration of life service will be held at 6 p.m., Tuesday, July 25, 2023 at Highland Trinity United Church of Christ, 8322 N Anderson Rd, Newton, KS 67114. Memorial contributions may be made to Schowalter Villa in care of Miller-Ott Funeral Home, PO Box 32, Hesston, KS 67062.