Brayan Leyva-Montes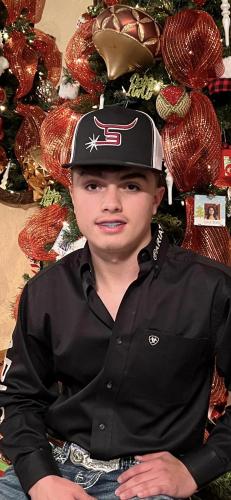 Brayan Leyva-Montes, 16, passed away Sunday, February 12, 2023 due to injuries from an auto accident near Liberal, Kansas. Brayan was born on August 24, 2006 in Garden City, Kansas the son of Otoniel Leyva and Veronica Leyva-Montes.
Brayan spent his entire life living in Syracuse. He attended Syracuse High School and was very involved in numerous school activities including, basketball, football, track, cross country, boxing, library leadership and world language. During his free time from school he enjoyed riding his razor, four wheelers, going to dances, cruising in his pickup with friends listening to music, playing video games, farming with his dad Otoniel, cleaning his pickup, he loved to make people laugh, but most importantly he enjoyed spending time with his brothers and sister. He enjoyed living in Syracuse and resided there until his untimely passing.
Brayan is survived by his father, Otoniel Leyva of Syracuse, KS, his mother,Veronica Leyva-Montes of Syracuse, KS; two brothers - Raul Leyva-Montes of Wichita, KS, and Guadalupe Leyva-Montes of St. George, KS; one sister, Ruby Leyva-Montes of Syracuse, KS
Visitation was held on Thursday, February 16, 2023 from 4:30 - 6:00 PM (MST) at St. Raphael Catholic Church, 613 N. Sumner in Syracuse, KS, and Rosary Services was held at 6:00 PM.
Mass Services was held on Friday, February 17, 2023 at 10:00 AM (MST) at the St. Raphael Catholic Church in, Syracuse, KS. Interment followed in the Syracuse Cemetery, Syracuse.
Memorial contributions may be payable to Brayan Leyva-Montes Memorial Fund at the Valley State Bank or Fellers Funeral Home LLC. Donations may be sent in care of Fellers Funeral Home LLC, P.O. Box 1253, Syracuse, KS 67878. 620-384-5100.