Bryan Manuel Bustillos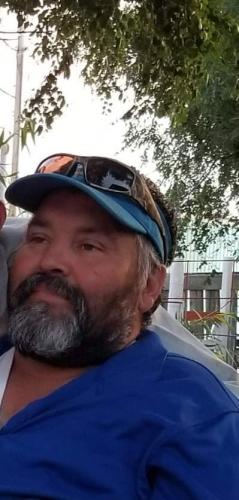 Bryan Manuel Bustillos passed away on Friday, October 8th, 2021, after a brief battle with Covid. He was 53. Bryan was born on April 30, 1968, in Denver, Colorado. He attended NWTC of Goodland KS. He held a Telecommunications degree. Bryan was an enthusiastic traveler. Some of his favorite activities were fishing, cooking, gardening, boating and taking good naps. Bryan was very passionate about his growing agriculture business. Bryan had a big heart and was always eager to help someone in need, even if they were a complete stranger. The joy he found in helping others showed that Bryan was and will be remembered for. In 1989, Bryan began working at Nortel where he forged friendships that would last his lifetime; most notably he met the love of his life, Alice, and they were married in 1994. They had a wonderful life together with many plans for the future.
He was preceded in death by his father, Francisco David Bustillos and his mother, Theresa Louise Bustillos.
He is survived by his wife, Alice Elaine (Nafegar) Bustillos of Wimberley, TX, two daughters - Kyra (& husband Trever) Jones of Tribune, KS and Gabrielle (& husband Dean) Thomson of Dallas, TX, one son - Austin Bustillos & his beloved dog Bailey of Wimberley, TX, one sister, Margie Bustillos & her children, Jeremy, Sabrina, & Sara of Syracuse, KS and four grandchildren - Tayton, Kaden, Keiragen, and Kohl. He is also survived by many aunts, uncles, cousins, and countless friends.
Memorial Services will be held on Saturday, October 16, 2021 at 10:00 AM (MDT) at the Wesleyan Church, Syracuse, Kansas. In-lieu-of-flowers memorial contributions may be payable Bryan Bustillos Memorial Fund, sent in care of Fellers Funeral Home LLC, P.O. Box 1253, 401 N. Sumner, Syracuse, KS 6 7878. 620-384-5100