Clarence "Bud" Redman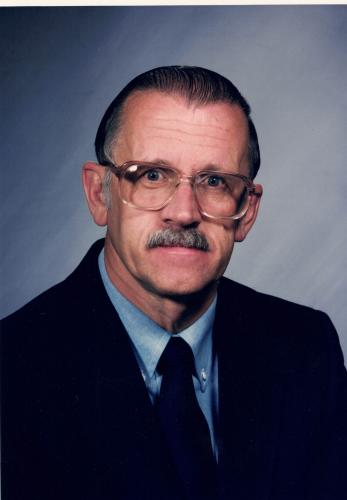 Clarence Justin "Bud" Redman, age 84, of Syracuse, Kansas, died July 3, 2023, at St. Catherine Hospital in Garden City, Kansas. He was born on March 17, 1939, in Emporia, Kansas, the son of Clarence Christopher and Helen Elizabeth (Sutton) Redman.
Bud grew up in Emporia and graduated from Emporia High School. He continued his education at Emporia State University, where he earned a master's degree in Business Education and an Education Specialist Degree and was a member of Sigma Tau Gamma Fraternity. Bud married Ann Watson on August 21, 1965, in Syracuse. He taught business classes at USD 494 Syracuse High School from 1962 until 1999 when he retired. He owned Specialty Photo, a sign shop, and a painting business for many years. He was a member of andserved on many boards including the Chamber of Commerce, USD 494 Syracuse Board of Education, Park Board, NationalBusiness Teachers Association, and KNEA. He enjoyed running the school concession stand, volunteering at the Veteran's Memorial at the Syracuse Cemetery, and continually helping others in the community.
Survivors include his wife, Ann of their home; son, ChrisRedman and wife Monica of Olathe; daughter, Pam Hubbard and husband Wes of Wichita; sister, Barbara Younger of Emporia; five grandchildren, Michelle Langehennig and husband Dustin, Jace Coleman, Andie Coleman, Jayden Davis and Tara Redman; and two great-grandchildren, Madden and Rory Langehennig.
Bud is preceded in death by his parents, Clarence and Helen Redman; and sister, Elaine Hedrick.
Memorial graveside service will be held at a later date at the Maplewood Memorial Lawn Cemetery in Emporia, Kansas. In lieu of flowers, the family would appreciate memorial contributions to go towards the Clarence J. Redman Scholarship Fund in care of Garnand Funeral Home, PO Box 715, Johnson, KS 67855. Condolences may be posted at www.garnandfuneralhomes.com.