Dean Bearce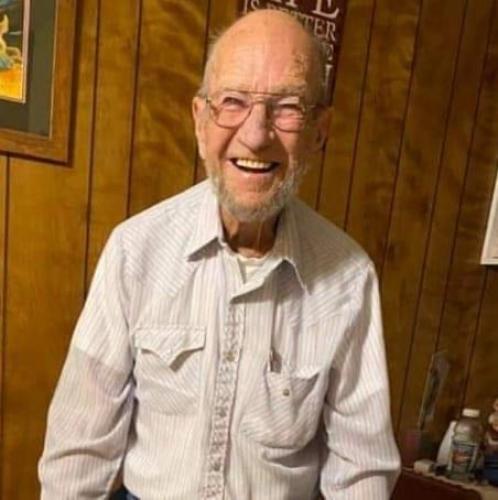 Dean Bearce, age 77, of Manter, Kansas, passed away August 30, 2022, at Stanton County Hospital in Johnson. He was born on December 13, 1944, in Syracuse, Kansas, the son of W.O. "Bill" and June (Cott) Bearce.
Dean married Linda Clark on August 19, 1962, in Syracuse, Kansas, where they resided. Dean worked for area farmers before going to work for Johnson Co-op Fertilizer Department. In 1971, Dean moved his family to Manter where he took over the family farm. He retired in 2018. Dean was a member of the Manter United Methodist Church.
Survivors include his children, Lisa Batterton and husband Lynn, and Dean Bearce II and wife Leslie all of Manter; brothers, Vernon Bearce and wife Loretta of Dodge City, and Linnie Bearce and wife Donna of Shreveport, Louisiana; six grandchildren, Larissa, Landon, Lucas, Bill, Quinton, and Kerri; and two great-grandchildren, Nevaeh and Tobias.
Dean is preceded in death by his parents, Bill and June; wife, Linda; and sister, Fern Noble.
Graveside service will be Friday, September 2, 2022, at 11:00 AM at the Stanton County Cemetery in Johnson with Pastor Mary Courtney officiating. Visitation will be Thursday, September 1, 2022, from 3:00 PM until 8:00 PM at Garnand Funeral Home in Johnson. In lieu of flowers, memorial contributions may be given to the Manter United Methodist Church in care of Garnand Funeral Home, PO Box 715, Johnson, KS 67855. Condolences may be posted at www.garnandfuneralhomes.com.