Duane L. Shamburg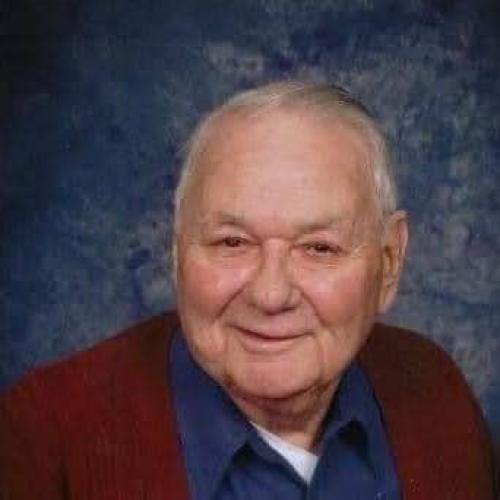 Duane L. Shamburg, age 91, passed away Monday, September 13, 2021.
He retired as a Chief Warrant Officer in the US Army.
He was a Son, Citizen, Scholar, Student, Farmer, Retailer, Restaurant Manager, Cook, Soldier, Intercept Operator, Military Officer, Instructor, Computer Analyst, Data Communications Consultant, Salesman, Regional Manager, Actor, Tour Guide, Reunion Coordinator, Retiree, Speaker, Writer, Brother, Husband, Father, Grandfather, World Traveler, Housekeeper, Caretaker, and a Friend to many.
Duane was born on January 10th, 1930 in the small town of Scottsville in North Central Kansas as the second of ten children of Virgil Shamburg and Velma Sadler.
He graduated from the Scottsville High School in 1947 at the age of 17. Duane spent two summers as a teenager working on a strawberry farm near Concordia, Kansas and was paid one dollar per day plus room and board. He worked for over 60 years, quit working when he was 75 years old but never again ate strawberries.
Duane enlisted in the United States Army on April 8, 1948, was assigned to the Army Security Agency (ASA), serving 20 years. He volunteered for exotic assignments such as Asmara (Ethiopia) and Teheran Iran. He also served in Okinawa, Japan, Philippines, Germany and served in the Korean War in '51 and '52.
Duane and Jo Ellen were married on May, 12, 1953, in Strasburg, Virginia and they recently celebrated their 68th Wedding Anniversary and have three children, 7 grandchildren, 22 great grandchildren and 2 great-great grandchildren.
Duane was preceded in death by his sisters, Edith Irene (Shamburg) Pilcher, Neva Ann (Shamburg) Maxfield; brothers, Daniel Dean Shamburg, Leslie Robert Shamburg, Lenus Melville Shamburg, Ronald Dale Shamburg; and grandson, Dereck Wayne Hunter.
He is survived by his wife, Jo Ellen Shamburg; Sisters, Roberta Jean (Shamburg) Peters, Lila Juanita (Shamburg) Collette, Linda Belle Donnelly; Daughter, Teresa Kaye (Shamburg) Tillery; Sons, David Allen (Andrea) Shamburg & Tracy Roy Shamburg; Grandsons, Ivan Andrew (Andy) Hunter Jr., Craig Alan (Laura Renee) Hunter; Granddaughters, Katherine Marie (Juan Pablo) Vasquez, Jennifer Renee (Anthony) Garcia, Ashley Nicole Tillery; Grandson, Daniel Allen (Brigid) Shamburg; 22 Great Grandchildren and 2 Great-Great Grandchildren.
The family will receive friends for a visitation at the Church of God, 2011 St. James St. Murfreesboro, TN 37128, Tuesday, September 21, 2021 from 9am – 11am followed by the funeral services at 11am. A military burial will take place following the service at Middle Tennessee Veterans Cemetery, 7931 McCrory Ln, Nashville, TN 37221 at 2pm