Earlene Greene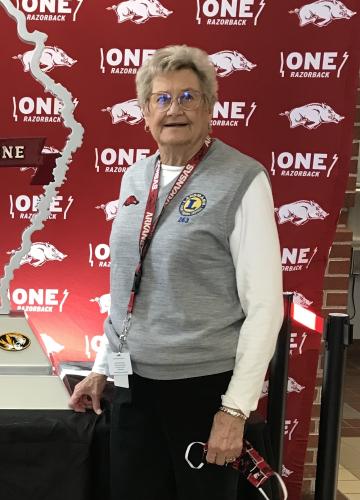 Former resident Earlene Greene, age 82, of Lake Kickapoo, Texas passed away December 20, 2022 in a Wichita Falls hospital after a short illness.
Bob and Earlene owned and operated Greene Funeral Home from 1979 to 1993. They moved from Syracuse to Bella Vista, Arkansas and resided until this past June when they moved to Lake Kickapoo Texas to be closer to their daughters Robin and Tanda. While in Bella Vista Earlene taught at an alternative school in the Bentonville area for several years. The past seven years she and Bob worked security for Landmark, a company that provides security for all the University of Arkansas athletic events. They enjoyed their time at Landmark meeting all the students, fans and most importantly, the student athletes and coaches. This past summer they decided it was time for a slower pace and moved to Lake Kickapoo to be closer to their daughters and to enjoy one of their favorite pastimes fishing.
Services will be held at 10:00 a.m. Friday, December 23, 2022, at Boxwell Brothers Chapel in her hometown of Perryton, Texas. Interment will follow in Ochiltree Cemetery.
Earlene was born on December 19, 1940 in Dalhart, Texas to the late Wilburn "Andy" Anderson and Opal Audine Burgess Anderson.
She and Robert M. Greene were married August 14, 1960 in Perryton, Texas.
Survivors include her husband, Bob of Lake Kickapoo, Texas; daughters, Robin Greene and her wife, Janie of Fort Worth, Texas, Tanda Dovel and husband, Mark of Aurora, Texas; two grandsons, Dewey Dovel and wife, Beall of Wichita, Kansas, Bailey Dovel of College Station, Texas; great-granddaughter, Isabelle Ruth Dovel of Wichita, Kansas; and a niece, Starla Allen and husband, Jobe of Stinnett, Texas.
In lieu of flowers, the family requests memorials to the American Cancer Society.