Eloise Munoz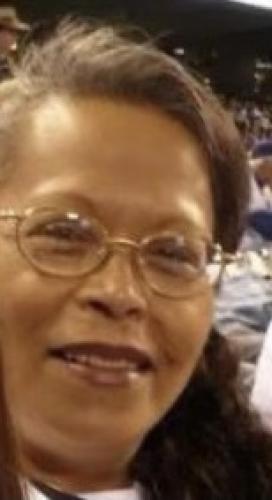 Eloise Munoz was born in Syracuse, Kansas on February 2, 1958 to Mike and Rosie Munoz. Eloise passed away on September 8, 2021 in her home in Wichita, Kansas.
Eloise grew up in Syracuse and graduated from Syracuse High School. After graduation, Eloise went to work at Hamilton County Hospital and Long Term Care Unit as a CNA. She also received her EMT-I and later took CMA classes.
Eloise was passionate about three things in life – her dogs, her grandkids and Pepsi. Anyone that knew her will tell you that she was a riot to be around. She always had a smile on her face and never failed to put one on yours.
Eloise is preceded in death by her parents, Mike Munoz and Rosalia Munoz. Two of her brothers – Ernie Munoz of Garden City, Kansas and Robert "Bobby" Munoz of Syracuse, Kansas.
Eloise is survived by her brother Raymond Munoz, Syracuse, Kansas; Her three children, Ivy Mota and spouse, Jaime, Wichita, Kansas; Micheal Worsley, Syracuse, Kansas, and Amy Munoz, Wichita, Kansas; Her five grandchildren, Gabriella, 16, Alexis, 15, JaKenzee, 14, Isabella, 13, and Aryanna, 1.
Services will be held at the Syracuse Wesleyan Church on Saturday, September 18, 2021 at 10:00 AM. Memorial Contributions may be made to the Valley State Bank in Eloise Munoz's name.