Elvin G. "Tex" Hazen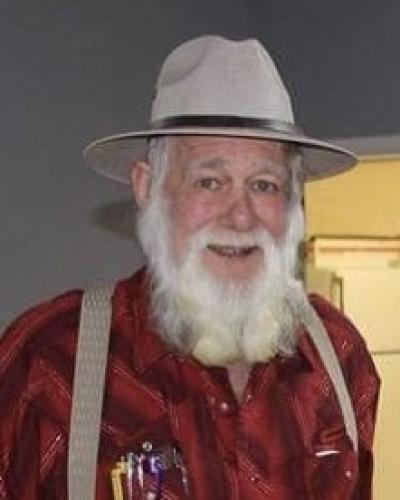 Elvin G. "Tex" Hazen was born May 5, 1948, in Holly, Colorado to Willie and Florence (Wear) Hazen. He passed away at his home in Holcomb, Kansas on Saturday, January 8, 2022.
On December 31, 1967, he married Lynda M. Hamlin in Denver, Colorado. Elvin worked as an electrician with Gohn Gies, IBP maintenance, the City of Holcomb, Ivan Myers, Peerless Plastics, Triple S Steel, and Gano Elevator. He enjoyed dancing, playing cards, playing marbles, and wrestling. He also loved to travel where he visited all 50 states and went on several cruises, and he loved to spend time with his family and friends and watching his grandkids, and great grandkids.
Survivors include his wife Lynda Hazen; daughters Christina (John) Bonnette of Syracuse, Kansas, Lisa Lahoma White of Rock Falls, Illinois, & Fonda Hazen of Sterling, Illinois; a son Heath Hazen of San Diego, California; 9 grandkids Kimberlee (Curtis) Williams, Loretta Bonnette, Heather Bonnette (Ron Jennings), Kenny Bonnette, Jordan (Mahala) White, Joshua (Brooklyn) Stroup, Jasmine Stroup, Lorenzo Hazen, & Sofia Hazen; 10 great grandkids: his brother Ed Hazen of Brighton, Colorado; a sister Della (GW) Pierce of Garden City, Kansas; and lots of nephews, nieces, cousins, & friends. Elvin is preceded in death by his parents Willie & Florence Hazen; his siblings Dorothy Cook, Billie Hazen, Bob Hazen, Everett Hazen, Darlene Wallace, Doris Ratzlaff, and Dona Hazen; and a great-grandson Nicholas Williams.
Funeral service will be held at 10:30 a.m. on Thursday, January 13, 2022, at Garnand Funeral Home in Garden City, Kansas. A private family interment will take place at a later time. There will be no calling hours. In lieu of flowers the family suggests memorials given to Friends of Lee Richardson Zoo in care of the funeral home. Condolences may be given at garnandfuneralhomes.com.
Arrangements by: Garnand Funeral Home, 412 N. 7th St., Garden City, Kansas 67846
620-276-3219