Eva Josephine Kitten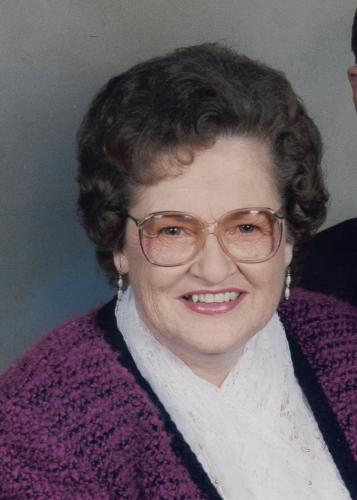 Eva Josephine Kitten, 93, died Monday, July 26, 2021 at High Plains Retirement Village in Lakin, Kansas. She was born September 23, 1927 in Osceola, Missouri the daughter of Herbert & Nora (Richardson) Cooper.
Eva Jo grew up in Osceola, Missouri where she attended schools and graduated from high school. She then attended and graduated with a Bachelor's degree in education from Central Missouri State University. She then moved to Kendall, Kansas where she began teaching music in Kendall schools. On May 26, 1954, she married Raymond G. Kitten in Kendall, Kansas. After teaching in Kendall for a short period of time, Eva Jo and Raymond moved to Lakin where she continued to teach music at Lakin schools. After retiring from teaching in the early 1960's, Eva Jo continued to teach private piano lessons in her home for many years.
Eva Jo was a member of the First Christian Church of Lakin where she volunteered by playing the piano and printing church bulletins. She later attended the Church of Christ in Lakin. She was also a member of the Piano Teacher's League of Garden City, EHU, Christian Women's Fellowship, the Garden City Community Concerts where she served on a committee, and served as a 4-H Leader and volunteer. Eva Jo enjoyed sewing, cooking, cake decorating, and bird watching.
Survivors include two children Beth & husband Brent Norris of Glade, Kansas and Marvin & wife Stephanie Kitten of Overbrook, Kansas; and three grandchildren Erika Norris, Aden Kitten, & Xander Kitten. Eva Jo is preceded in death by her husband Raymond who died on June 18, 2019. She is also preceded in death by her parents.
Funeral service will be held at 10:00 a.m. on Saturday, July 31, 2021 at the Lakin Church of Christ with Jarrod Spencer officiating. Burial will follow at the Lakin Cemetery. Friends may call from 4:00 p.m. to 8:00 p.m. on Thursday and from 9:00 a.m. to 8:00 p.m. on Friday all at Garnand Funeral Home in Lakin, Kansas. The family suggests memorials given to the Lakin Church of Christ or to High Plains Retirement Village, both in care of Garnand Funeral Home of Lakin. Condolences may be given at garnandfuneralhomes.com.
Arrangements by: Garnand Funeral Home, P.O. Box 91, 508 N. Main St., Lakin, Kansas 67860