Gary Alan Lewis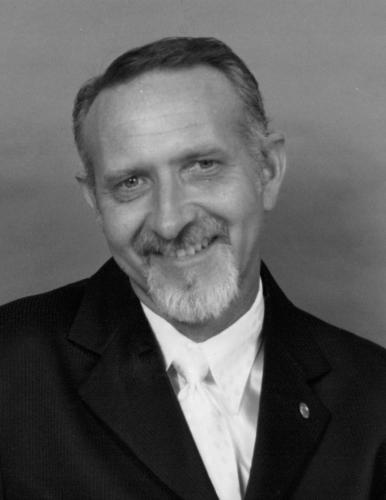 Surrounded by family and friends, Gary Alan Lewis passed away peacefully on October 21, 2021 in Lawton Oklahoma. He was born on November 22, 1956 to Don and Maxcine Lewis in Syracuse Kansas. Gary succumbed after a battle with lung cancer.
He was preceded in death by his father Don Lewis and his wife Geneva Lewis.
Gary is survived by his mother Maxcine Shetterly, his brother Andrew Lewis and wife Sharon, (Colorado Springs, Colorado) and nieces Sara Lewis Marsden (and husband Owen) and Anne Lewis Kindel (and husband Simon).
Gary graduated from Syracuse High School in 1974 and attended Hutchison Community College where he graduated with an Associate of Arts Degree in Radiologic Technology. He did his clinical training at the Hertzler Clinic in Halstead, Kansas and began his career as a Radiologic Technologist at St. Joseph's Hospital in Wichita, Kansas. In 1980, Gary became a clinical instructor in their School of Radiology. In 1981 Gary moved to Lawton, Oklahoma to help run a newly organized radiology technology program at Great Plains Area Vocational Technical School. He taught there for more than 20 years.
After leaving teaching, Gary worked at both Comanche County Memorial Hospital and Southwest Medical Center, as well as several Doctor's offices in Lawton. Due to his long teaching career and over 40 years of work in the field of radiology, Gary was well known throughout southwestern Oklahoma. His impact on generations of radiology technology students, both in the classroom and in clinical settings, was profound and will be long lasting.
Gary was a hard worker (a work ethic inherited from his mother) who was very good at what he did, and who was passionate about his profession and the care of his patients. One of Gary's greatest joys was practicing his craft. In his spare time, he enjoyed fishing, tinkering around with old cars, handcrafting knives with bone handles and cooking, especially dishes made in cast iron skillets. Gary was quick to say, "I love you" to those he cared about, and he will be remembered as someone who was a "hugger". He always had a smile on his face. Gary loved to spin an entertaining yarn, and never let the facts get in the way of a good story. He will be greatly missed.
His family wishes to thank the medical staff and doctors at Comanche County Memorial Hospital for the care and compassion shown to Gary in his final hours. Before his passing there was time for dozens of his friends, colleagues, and former students to pay their respects and say goodbye. Gary was clearly part of their family as well. It seemed fitting that his life ended in the place that he had spent so much of his working career.
Gary will be buried in Syracuse, Kansas in the family plot beside his father Don. A celebration of life will be held at a later date.