Jean Evon Esquivel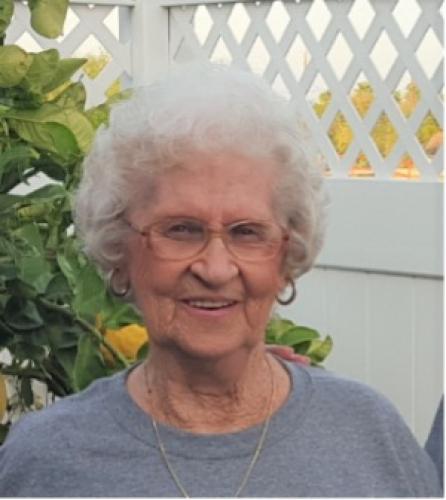 Jean Evon Esquivel born on June 19, 1931 in Syracuse, KS to John (Jack) and Viola (Babe) Gayler Bastian, passed away in Mission, TX on March 28, 2021 at the age of 89 years. She attended Syracuse High School. After her marriage to Joe in 1947 she had 5 children. She and Joe purchased and managed the Grapefruit Bowl in Mission, TX. She was a wonderful homemaker, an amazing wife, mother, grandmother and a friend to many.
She is survived by her caring and devoted husband of 74 years, Joe E. Esquivel of Mission, TX and 5 children: Joetta (Cookie) Hazel of Mission, TX, Joe (Corky) Esquivel of Tucson, AZ, Bruce Esquivel (Susan) of Whitewright, TX, Troy Esquivel (Barbara) of Richmond, TX, Jeff Esquivel (Meg) of Austin, TX. She also leaves behind 11 grandchildren, 17 great grandchildren, and 2 great-great granddaughters.
She was preceded in death by father, Jack Bastian; mother, Babe Stumm; and two sisters, Joan Sardotz and Jackie Kaesler.