Jose Johvanny Rosales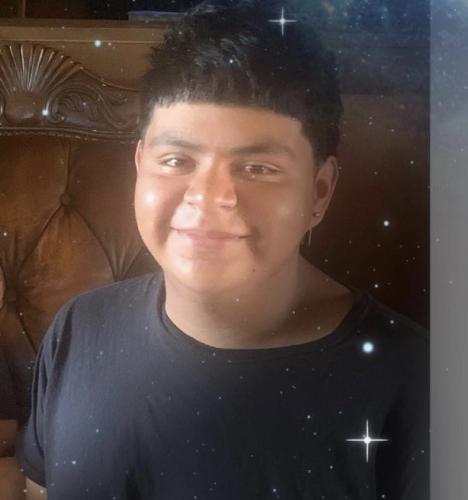 Jose Johvanny Rosales, 20, passed away Monday, January 23, 2023 at the Hamilton County Hospital in Syracuse, Kansas. Jose was born October 26, 2002 in Rockford, Illinois the son of Jose Salud & Luz Elena Rosales.
At the age of 1 he moved with his family to Syracuse, Kansas where he lived until his untimely passing. He enjoyed cooking, skating, going out with friends, listening to music, designer art. But his greatest enjoyment was spending time with his family and friends.
Jose is survived by his father of Chicago, Illinois, mother, of Syracuse, Kansas; brother Bryan Salud Rosales of Syracuse, Kansas; sister Evelyn Lizett Rosales of Syracuse, Kansas.
Visitation was held on Friday, January 27, 2023 from 3:00 - 7:00 pm MST at Fellers Funeral Home LLC, 401 N. Sumner in Syracuse, KS.
Rosary and Mass Services was held on Saturday, January 28, 2023 at 9:00 AM (MST) at the St. Raphael Catholic Church in, Syracuse, KS. Interment followed in the Syracuse Cemetery, Syracuse.
Memorial contributions may be payable to Jose Rosales Memorial Fund. Donations may be sent in care of Fellers Funeral Home LLC, P.O. Box 1253, Syracuse, KS 67878. 620-384-5100.