Justin Van Trussell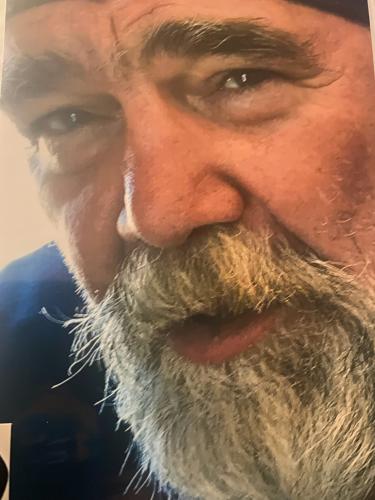 Justin Van Trussell passed away on Friday, July 1, 2022 at the age of 57 from a motorcycle accident near North Platte, Nebraska. He was born on September 22, 1964 in Germany the son of Ronald V. Trussell and Mona Rae (Alexander) Trussell.
Justin began his life in Germany. They moved a number of times due to his father, Ronald, being a Park Ranger living in the Yosemite, Tetons, Zion and Bryce Canyon National Park. After his father passed, he moved with his mother to Kendall, Kansas and attended Lakin High School and graduated in 1982. He grew up in Kendall but moved several times in his life including Ingalls, Garden City, and ultimately resided in Kendall until his untimely passing. He was a farmer, a truck driver, but his greatest love was being a diesel mechanic.
He was a member of the NRA, and ASPCA. He enjoyed his grandchild, and was looking forward to another one on the way. He loved traveling on his motorcycle, horses, taking the boat out to the lake, snow mobiles, anything that would go fast. He was always rescuing people stuck at the river, on the highway or wherever and like to be the one you could count on. He valued honesty and integrity and expected it from others, but his greatest enjoyment was spending time with his grandchild, dogs, and family.
He was preceded in death by his father, Ronald V. Trussell, his mother, Mona Rae (Alexander) Trussell, his wife, Sherri Ann (Wade) Trussell.
He is survived by his daughter, Brooke (& husband John) Garvey of Lakin, KS, his son, Chase (& wife Melissa) Trussell of Kendall, KS, his grandchild - Blayze Trussell and baby Garvey one on the way. And numerous family members and friends.
Memorial Services will be held on Friday, July 29, 2022 at 10:00 AM (MDT) at the Kendall Community Building in, Kendall, KS.
In Lieu of Flowers memorial contributions may be payable to the Justin Trussell Memorial Fund, and sent in care of Fellers Funeral Home & Monuments LLC, P.O. Box 1253, Syracuse, KS 67878. 620-384-5100.