Kandice Nichole Devenney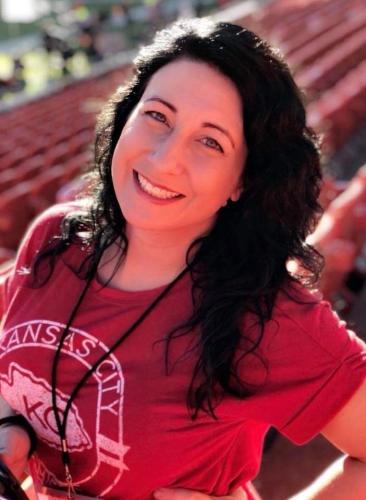 Kandice Nichole Devenney, 40, of Bonner Springs, Ks, passed away Feb. 16, 2022. Kandice had
been a stylist/make-up artist for 17 years, working with the Kansas City Chiefs' cheerleaders for 10
of those years.
Kandice was born on August 4, 1981, to Dennis Devenney and Sheree Finlay in Manhattan, Kansas.
Kandice attended Shawnee Mission South High School, where her interest in art began to flourish.
She had a vast array of interests, all of which included artistry and creativity, and loved life, people,
and any living creature. Her purpose in life was giving. She had the gift of love, and tried her best to
spread that love to everyone she met. She believed in God, the creator, believed in forgiveness,
answered prayer, and the gift of afterlife with our Lord. We have peace that she is resting with Him
now.
Kandice had a very loving relationship with her sons, who were her top priority and whom she loved
like a mama bear! She is survived by her loving parents, Dennis Devenney and Sheree Finlay, two
sons, Taelen Devenney and Daxton Melvin of the home, daughter, Mackenzie McPeak of Glen Elder,
Ks, ex-husband and close friend, Mike Melvin, dear friend Matt Hall, two step sisters, Rachel
McCarty and Kim Wrigley (McCarty), and life-long BFF, Stacie Benton.
Kandice will be laid to rest with a private ceremony in the Humboldt Creek Cemetery, Junction City,
Ks.
A Celebration of Life will follow in Kansas City Ks. March 20th. All family and friends are invited to
share in this at Willow Creek 3150 N 91st Street, Kansas City, Ks. 66109 from 2-4 P.M. Memorials in
Kandice's name can be made on facebook at "Go Fund Me" for Kandice Devenney.