Kathleen "Kathy" Weckerly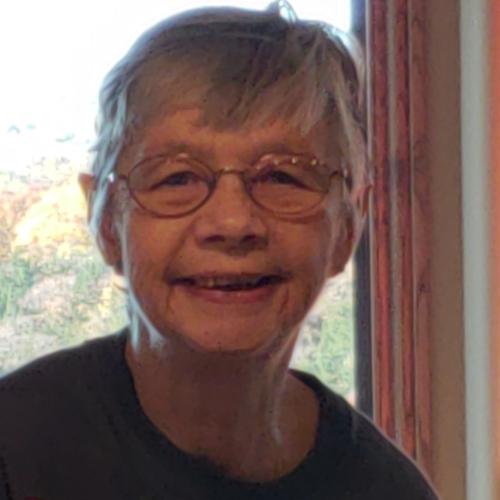 Kathleen Elaine "Kathy" Weckerly passed away at her home in Manhattan, Kansas on Saturday, February 18, 2023 at the age of 67. She was born November 24, 1955 at Donahue Memorial Hospital in Syracuse, KS. She was the daughter of Gene and Eloise (Hughes) Weckerly.
Kathy grew up on the family farm in Bear Creek Community where she loved the outdoors and her animals. She attended Bear Creek School and Syracuse Elementary. She spent most of her adult life living between her family home and Developmental Services in Salina, Garden City and Manhattan. Kathy participated in Special Olympics in her teen years, winning several medals. She worked making belts while at SDSI in Garden City. She loved making and giving belts to people with their names engraved on the belt.
Kathy and her mother moved to Manhattan in 2016, joining her sister and her family. She became a part of the Big Lakes Developmental Center in Manhattan, enjoying fellow clients and staff, and participating in daily projects and special events. She loved music and watching TV, but her greatest love was spending time with her family.
She is survived by her sister Donna (& husband Geary) of Manhattan; nieces Paula Housholder of Syracuse and Angela Felzien (& husband Trent) of Manhattan; great nieces Jaycee Rider (& husband Jordan), Caitlyn Ramos (& husband Jason), and Ellie Felzien; great nephews Tate Housholder and Seth Felzien; great-great nephews and niece Creo Rider, Vincent Ramos and Quinlynn Rider; cousin Roger Chance (& wife Gwen) and many other family and friends.
She was preceded in death by her parents; her brother and wife Paul and Gloria Weckerly; grandparents Marion and Chlodine Weckerly, and Cecil and Ruth Hughes.
Funeral Services will be held Friday, February 24, 2023 at 11 a.m. at the Methodist Church in Syracuse, KS. Burial will follow in the Syracuse Cemetery. Visitation will be held at Fellers Funeral Home in Syracuse on Thursday evening, February 23.
In lieu of flowers the family suggests memorials to Big Lakes Developmental Center in care of Fellers Funeral Home, P.O. Box 1253, 401 Sumner, Syracuse, KS 67878.