Leta Nance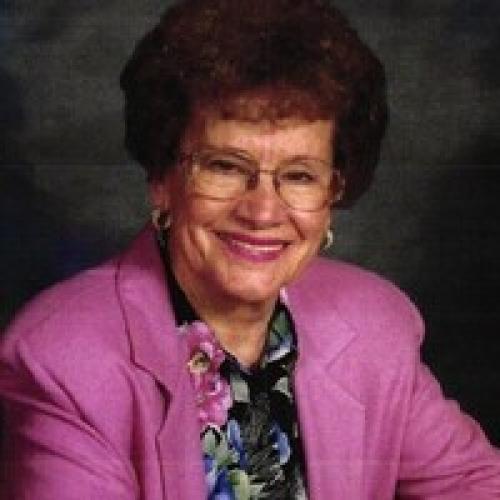 Leta Marie Nance, 92, passed away on September 16, 2022 in Syracuse, Kansas. She was born in Syracuse,10/12/1929, to Francis Lowell Carter and Violet Lillian (Kinzie) Carter. She was a lifelong resident of Syracuse, Kansas and graduated from Syracuse High School.
After high school she worked as a bookkeeper, worked at the Hamilton County Register of Deeds Office, Hamilton County Library, helped run the family business, and was a mother of 3 children.
Leta was a longtime member of The Syracuse Presbyterian Church and was recognized as the longest active member of nearly 80 years at the time of her passing. She was an avid bowler into her 80's and attended National Bowling Toumaments for over 50 years, receiving many awards. She was a cancer survivor and enjoyed gardening around her house and loved watching her flowers grow. Prior to Covid 19, she found the Senior Center and the friends she found there a place of comfort.
She was preceded in death by her husband, Larry Lee Nance, father Francis Carter, her mother, Violet Carter, and brother Keith Carter.
She is survived by her children Larry Mark Nance (Kathy) of Garden City, Kansas, Lorin Dale Nance of Oklahoma City, Oklahoma, Layton Dean Nance (Dawn) of Wichita, Kansas, 4 grandchildren, Travis Nance (Stephanie) of Rogers, Arkansas, Britt Nance of Huntington Beach, California, Ashley Nance (Brad) of Eudora, Kansas and Kaitlin Nance (Joe) of Wichita, Kansas. One great granddaughter, Katherine Marie Nance, sisters Marilyn, Sharon, and brother, Dennis.
A memorial will be held at a future date. In lieu of flowers, memorials may be designated in her memory to The First Presbyterian Church of Syracuse.
Condolences may be left for the family at www.bakerfhvc.com.