Lois Jean Kitten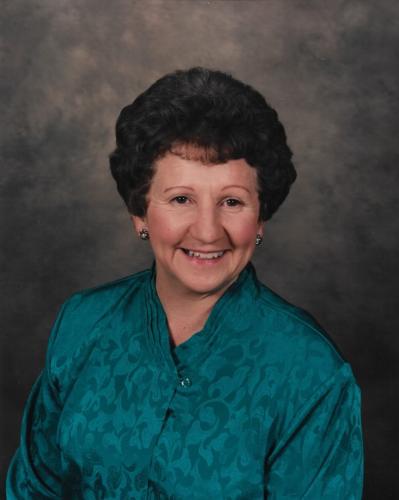 Lois Jean Kitten, age 86, died peacefully at her home in Yoder, Colorado August 1, 2023.
She was born September 13, 1936 to Arthur and Ophelia Lennington in Gage, Oklahoma. She graduated from Kendall High School in 1955 where she proudly represented the Bobcats in the classroom and on the basketball court. She was a member of 4H, glee club, and band. She served as the school secretary her senior year and graduated as valedictorian. Lois married Vernon Virgil Kitten April 6, 1957 in Kendall, Kansas.
Lois worked as secretary of the county extension office in Syracuse, Kansas for the first two years of their marriage and was later a receptionist for a CPA in Garden City. She helped Vernon on the farm and ranch while taking care of their two children, Tena Kay and Benny Ray.
She worked flags for the state highway in the summer of 1971 and worked in the kitchen at Ellicott School from 1971 to 1976. Lois spent many days in the office at Ellicott School as secretary from 1976 to 2001. She operated the family farm with Benny through it all.
Lois is survived by her children and their spouses, Tena and Randy McElvain, Benny and Jerri Kitten; grandchildren Maranda and Chris Jones, Sarah and Pete Erslev, Katherine Duffy and Craig Whisman; great-grandchildren Teague, Presley, Malena, Felix, Leeda, John Henry, Minnie, Ray and Amy; sisters Shirley Perkins and Rita (Larry) Ihrig, and many nieces and nephews.
She is preceded in death by Vernon, her parents, brother Arnold Lennington and his wife Joan, nephews Rich Lennington and John Jury, and brother-in-law Don Perkins.
Services will be held at noon on Friday, August 11 at Memorial Gardens in Colorado Springs.