Mary Louise (Harvey) Feaster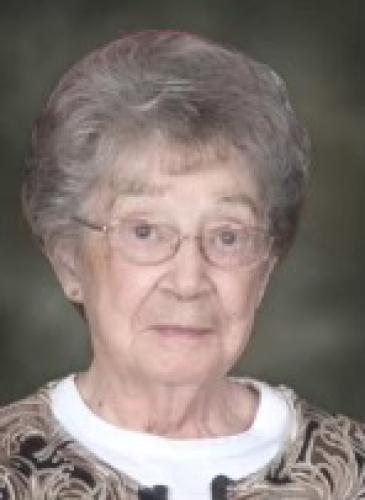 Mary Louise (Harvey) Feaster, 92, died Thursday, March 30, 2023 at Stafford County Hospital, Stafford.
She was born June 29, 1930 at Mill Grove, MO, the daughter of Arthur P. Harvey and Daisy (Schooler) Harvey. She was a graduate of Macksville High School and received her Bachelor's Degree in Business Education from Ft. Hays State University in 1952. Her career included being a high school business teacher, and later worked for insurance agencies in Syracuse. She loved reading, playing the piano, and being a mother and grandmother.
On August 2, 1952, she married James R. Feaster in Claflin.
Survivors include: Mary Jo Taylor and husband Todd of Stafford; Beth Riley and husband Phil of Syracuse; Clark Feaster and wife Mary of Syracuse, Scott Feaster of Lenexa, and Barbara Walz and husband Rick of Garden City. She is also survived by 15 grandchildren and 23 great-grandchildren.
She was preceded in death by her parents, husband of 64 years, Jim, and grandson Levi Feaster.
A memorial service will be held Friday, April 7, at 11:00 a.m. at Minnis Chapel in Stafford with Pastor Jeff Lowen officiating. Internment will take place 11:30 a.m. MST, Saturday, April 8 at the Syracuse Cemetery, Syracuse, Kansas.
Memorials are suggested to Stafford County Hospital or Syracuse Public Library, in care of Minnis Chapel, 125 N. Main, Stafford, KS 67578.