Patricia Louise Warner Scott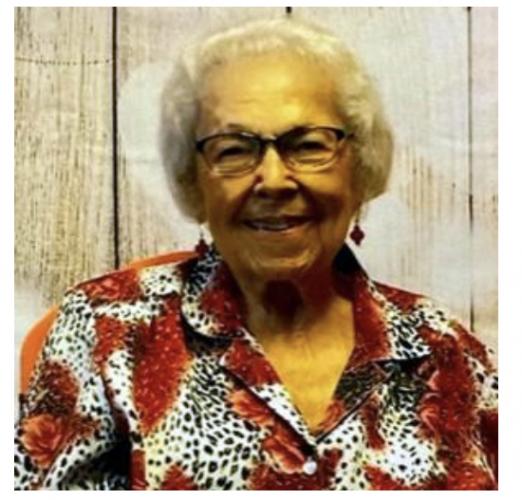 Patricia Louise Warner began her earthly life on October 31,1931 in Syracuse, Kansas. She was the firstborn of Clifford and Thelma Warner, and was joined later by four siblings, Richard Leroy (Buddy), Carol Nadean, Garry Lee, and Larry Dean.
She divided her early life between Southwest Kearny County and Dexter, Oregon. Because of the lack of jobs in western Kansas, the family moved to Oregon in the early thirties, and returned back to Kansas in 1939. After finishing grade school in rural Kearny county, Patty attended highschool in Syracuse where she met the love of her life, William Arthur (Bill) Scott. World War 2 would interrupt his school and their romance while he went off to serve his country, but they were reunited, school was completed, and they were married in Dexter, Oregon August 4, 1949. Both Bill and Pat worked most of their lives until retirement, but family was to be Patty's legacy! It began with the births of their three daughters, Karen Janine, Carol Janette, and Joyce Elaine. In 1957, Bill was hired by CIG Gas company, and the family moved from Syracuse to Keyes, Oklahoma. They would later move to Boise City, Oklahoma, and then to Amarillo, Texas in 1966, where they would live until moving to their final retirement home in Baytown, Texas. Bill worked that entire time for CIG, and Patty worked for 1st National Bank of Amarillo from 1966 until 1985.
Her beloved Bill died in 2012. Their oldest daughter, Karen, died of cancer in 1994. She was also preceeded in death by her mother and father, sister Nadean one day after birth, Larry, and Leroy (Buddy), and grandson, Brandon.
In addition to her two remaining daughters, Carol (and husband, Jerry Nickerson) and Joyce, she is survived by her brother, Garry Warner, grandchildren Kimberly, Allison, Brian, Kelci, great grandchildren Elaine, Brandon J (B J), Peyton, Colton, great granchildren Cameron, Finley, Brayden, and Sophia Grace, a host of extended family, and hundreds of friends.
Patty lived her entire life as a devoted daughter, sister, wife, mother, grandmother, and follower of Jesus. At the time of her death, she was a member of First Baptist Church in Baytown, Texas. We here on earth celebrate the reunion in Heaven as we remember and cherish our memories of our beloved mother, sister, grandma, aunt, cousin, and friend