Paul Warren Runyon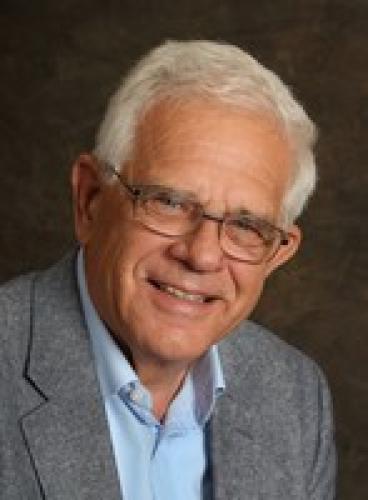 Paul Warren Runyon, 75, passed away December 16, 2021 at Dupont Hospital in Fort Wayne, IN.
Paul was born July 9, 1946 in Cadillac, MI, the son of the late Lawrence and Leilah (Hartgerink) Runyon, the second of nine children.
On November 29, 1969 Paul married Barbara Rank at Burr Oak Missionary Church. During their 52 years of marriage, Paul and Barbara served together teaching, pastoring, and as missionaries. Their service took them to Ohio, Kentucky, Michigan, Indiana, the Dominican Republic, Jamaica, and western Kansas. Paul served as the pastor of Syracuse Wesleyan Church from 2008 until 2018.
He graduated from Bethel College, Mishawaka, IN and was ordained in the Missionary Church. He later completed masters degrees from Asbury Theological Seminary and Grace Theological Seminary, and a PhD from Concordia Theological Seminary.
He will be remembered as a loving husband and father, a life-long student, teacher, pastor, and friend. He constantly pursued a deeper understanding of God, God's Word, and the world. His passion was for teaching others, living out his Christian beliefs, and was willing to serve God whenever and wherever he and Barbara felt called.
Paul is survived by his wife, Barbara, his son and daughter-in-law, John (Eliana) Runyon of Lynn, MA, and daughter, Andrea Runyon of Fort Wayne, IN and Chad, Africa; grandchildren, Christopher and Daniela; siblings Norman Runyon, Mary (Gail) Metzger, Stanley (Sharon) Runyon, Jim (Merrilee) Runyon, Betty (Marshall)Metzger, Stephen (Nancy) Runyon, Daniel (Renee)Runyon, Rosalie (Doug) Currier; in-laws Ruth (Ted) Sailor,Alice (Gary) Graham, David (Nancy) Rank; numerous nieces and nephews; and great nieces and nephews.
Paul was proceeded in death by his parents, Lawrence and Leilah Runyon; parents in-law, Dale and Elenora Rank; and sister-in-law (Rose) Runyon.
The funeral service will be at Northside Missionary Church, Fort Wayne, IN, Wednesday, December 22 at 10:30am
Memorials may be made wherever they best support the ministry and training of pastors and missionaries around the world.