Randolph (Randy) Scott Dunning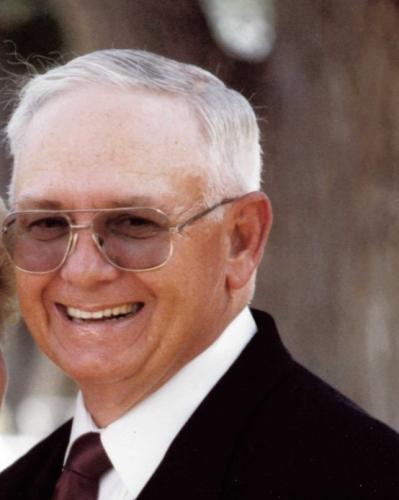 Randolph (Randy) Scott Dunning
Graveside services for Randy Dunning will be held at the Holly Cemetery in Holly, Colorado on Thursday, December 15, 2022, at 11:00 a.m. with Pastor Paul Floyd officiating. Visitation will be held prior to the service from 9:30 a.m. until 10:30 a.m. at Valley Memorial Funeral Chapel in Holly.
Randolph Scott Dunning, known affectionately as Randy, was born on September 30, 1946, in Denver, Colorado. On Saturday, December 10, 2022, our much-beloved husband, father, brother, grandfather,and friend to many passed away at 76 years of age after fighting a courageous battle with Parkinson's. Randy was surrounded by love,prayers, and family.
Randy was the son of Guy O. and Doris (Pinkerton) Dunning and grew up on a farm north of Commerce City, CO. He was a 10-year member of 4-H in Adams County where he was a member of the County Livestock Judging Team for four years. Randy graduated from Adams City High School in 1965 and attended Lamar Jr. College (participating in the Livestock Judging Team under James "Red" Heath), Oklahoma Panhandle State University, and Sul Ross University.
Randy married Delaine Seufer November 26, 1970. They lived in Idaho Springs, CO where Randy worked for Harrison Western Mining Company then moved to Holly to farm and ranch. In 1985, Randy worked as an appraiser for Prowers County Assessor's Office and in 1987, Randy became a contractor for the State of Colorado to audit County Assessor Offices in 18 eastern Colorado counties and continued this until 2005. He then worked at Colorado Beef until his retirement.
Randy was a dedicated citizen participating in several community organizations including Lamar Community College Council, Vice-Chair 1985-87; Prowers County RE-3 (Holly) School Board 1979-87; Colorado State Council for Vocational Education 1984-87 and Committee Chair of Education and Annual Report Committee 1985-87; Colorado Commission for Higher Education Task Force Committee 1985; State Board of Community College and Occupational Education; Vocational Agriculture Industry Advisory Committee; Colorado State Board of Education Joint Task Force, Colorado Young Farmers Education Association, President 1982, Secretary 1981, SE Vice President 1980; National Young Farmers Education Association, 1979 Life Charter Member; Colorado Cattlemen Association, member; and served on the Prowers County Planning Commission 2007-15.
His grandkids were the light of his world and Randy loved watching all the sporting activities they excel in. Randy will always be remembered for his quick wit, numerically savvy math skills, and great laughter.
Randy is survived by his wife, Delaine; son, Brian; daughter-in-law, Rachel; grandchildren, Sydney and Jacob; sisters, Debra Young and Thelma Auternrieth; and brothers, Guy O. Dunning II and Charles Dunning; as well as many nieces and nephews.
Randy is preceded in death by his parents, Guy O. and Doris Dunning, and nephew Guy O. Dunning III.
Our family would like to thank Lamar Area Hospice for their tremendous kindness and assistance.
In lieu of flowers, donations can be made in Randy's memory to Lamar Area Hospice, P.O. Box 843, Lamar, Colorado 81052 or Parkinson's Association of the Rockies, 1325 S. Colorado Blvd, Suite #2048, Denver, Colorado 80222, in care of Valley Memorial Funeral Chapel, P.O. Box 950, Lamar, Colorado 81052. To leave online condolences, please visit www.valleymemorialfc.com.