Rick Allen Hayes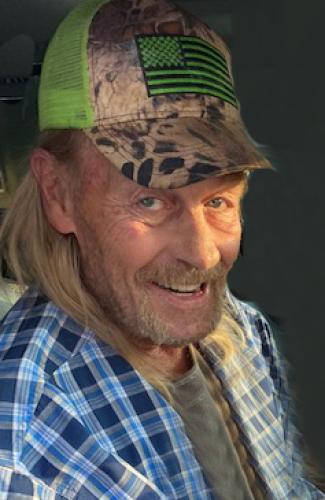 Rick Allen Hayes, age 66, of Syracuse, Kansas, died March 27, 2022, at Stanton County Hospital in Johnson. He was born on November 26, 1955, in Wichita, Kansas, the son of William Allen and Betty Lou (Jobe) Hayes.
Rick grew up in Manter and Johnson. After graduating from Stanton County High School, he worked in the oil field for many years, moving around Southwestern Kansas. After a back injury, he worked as a mechanic in Ulysses and became the jack of all trades, finding work where he could. In 1980, he married Tammy Nairn and moved to Syracuse where they had three children and later divorced. Rick enjoyed fishing, rock hunting, and most of all spending time with and talking to his kids and grandson.
Rick is survived by daughters, Rickell Hayes, Linsey Hayes and fiancé Jeremy McCraw, and Sharley Hayes all of Tulsa, Oklahoma; sisters, Tammie Millard of Arizona, Patricia Bettis and husband Ken of Texas, and Cindy Hayes; and one grandson, his pride and joy, Miles Allen McCraw.
He was preceded in death by his parents and best friend Kenny Roybal.
Per Rick's request, cremation has taken place and there will be no service. Memorial contributions may be given to Rick Hayes Memorial Fund in care of Garnand Funeral Home, PO Box 715, Johnson, KS 67855. Condolences may be posted at www.garnandfuneralhomes.com.