Robert Alfred Steitz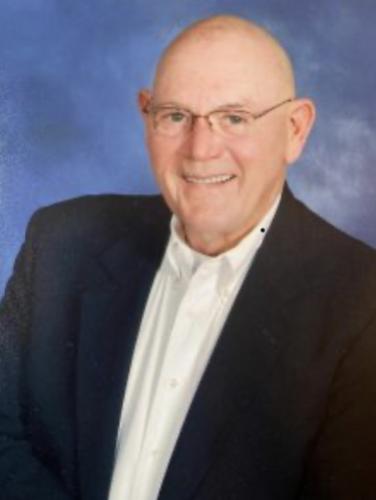 Robert Alfred Steitz
Born September 22, 1945
Died February 27, 2020
Bob grew up in Syracuse, Kansas and graduated from the University of Kansas with both his Bachelor and Master's in Education. He volunteered for the Marine Corps Reserve during the Vietnam War and married Sandra Bailey at First Christian Church in Fort Scott Kansas on December 21, 1969. After teaching in the Shawnee Mission School District, he joined Mead Johnson Pharmaceuticals as a sales representative. In 1984, Bob and Sandy moved their family to Phoenix, AZ where he loved the sun and warm weather, golf and good fishing, until retiring to Kansas City in 2006 to begin spoiling his grandchildren full time. He loved singing in the choir at Community Christian Church and he and Sandy were proud of their life-long affiliation with Christian Church (Disciples of Christ) congregations.
Bob is survived by wife, Sandra with whom he celebrated 50 years of marriage; and his sons, Ryan (Shanna) and Justin (Amanda) and six grandchildren: Jacob, Margaret, Audrey, Leah, Brody, and Gavin; all of Parkville, Mo. He is also survived by his siblings: Steve Steitz (Toni) of Phoenix, AZ, Sue Cole (Clint), of Weatherby Lake, Mo, as well as brother and sisters in law Bev Wright (Jerry) of Grove, OK, Ron Bailey (Marilyn) of Phoenix, AZ and many nieces and nephews.
He was preceded in death by his parents, Alfred and Margaret Steitz and two brothers, Kenneth and Joe.
A celebration of life will be held at Community Christian Church, 4601 Main, Kansas City, Mo. on Thursday, March 5 at 11:00 a.m. with a luncheon to follow in the fellowship hall. In lieu of flowers, memorials are suggested to Community Christian Church. Memories of Bob and condolences to the family may be shared at meyersfuneralchapel.com