Ronald R. Davis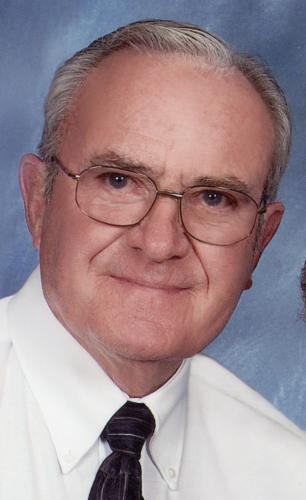 Ronald R. Davis was born August 21, 1934 in Dodge City, KS to Raymond O. and Margaret E. (Reyman) Davis. Ron passed away April 21, 2023 at Hamilton County Hospital in Syracuse, KS after a short illness. Shortly after Ron was born the family soon moved to Syracuse where Ron was raised and graduated from Syracuse High School with the Class of 1952. Ron attended the University of Kansas where he was a member of the Tau Kappa Epsilon Fraternity and also the Naval ROTC Program. Ron graduated and was commissioned as a Naval Officer in 1956. After being commissioned Ron married his high school sweetheart Sue (Daugherty) August 12, 1956. The newlyweds departed for San Diego, CA where Ron served with the Harbor Defense Unit at Point Loma as the Assistant Operations Officer. He was a qualified SCUBA and hard hat deep sea diver. Their first son Ray Kim was born there in 1957. After completing his Naval service, the family returned to Syracuse for Ron to join his father Ray in Davis Motor Company, the family Ford dealership. Their second son Mark was born in 1958 shortly after arriving back in Syracuse. Early in 1969 they learned of an unexpected change in their lives and their daughter Jill was born late that year. They quickly learned how to adapt to raising a girl and she completely filled the void in their lives as Ray and Mark graduated from high school and began their adult lives.
Ron was involved in community organizations including Masonic Lodge 309, the Jaycees and was a member of the First Presbyterian Church of Syracuse where he served as both a Trustee and member of the Session. He also enjoyed serving on the Board of Directors of Wheatland Electric Cooperative for over 40 years and served as the Board President for several terms.
Ron was preceded in death by his parents, his wife Sue and his son Ray Kim. He is survived by his son Mark Davis and wife Donna of Syracuse, daughter Jill Beam and husband Todd of McPherson, KS, daughter-in-law Teresa Davis of Denver, grandsons Jeff Davis and wife Mary of Syracuse, Randy Davis and wife Brittany of Colorado Springs, CO, Andy Davis and wife Susan of Parker, CO, Duke Davis and wife Eli of Dusseldorf, Germany, granddaughters Mimi Toliuszis and husband John of Parker, CO, Katelyn Kinnamon and newlywed husband Cole soon to be from Meade, KS, and Kassidy Beam of McPherson, KS and nine great grandchildren, Clara Davis of Syracuse, Rafe and Reese Davis of Colorado Springs, Duke and Jack Davis of Parker, CO, Hunter, Georgia and Charlotte Toliuszis of Parker, CO and Isabella Davis of Dusseldorf, Germany.
Funeral services will be held on Saturday April 29, 2023 at 10:30 a.m. at the First Presbyterian Church, 601 N. Johnson St., in Syracuse with burial following at the Syracuse Cemetery.
Visitation will be held Friday April 28, 2023 from 3:00 p.m. to 6:00 p.m. at Fellers Funeral Home, 401 N. Sumner in Syracuse, Kansas.
Memorial contributions can be made care of Fellers Funeral Home to the First Presbyterian Church of Syracuse or to Hamilton Co. Hospital ISB for the benefit of the residents, in care of Fellers Funeral Home LLC P.O. Box 1253, Syracuse, KS 67878. 620-384-5100.