Roy Edward Bullock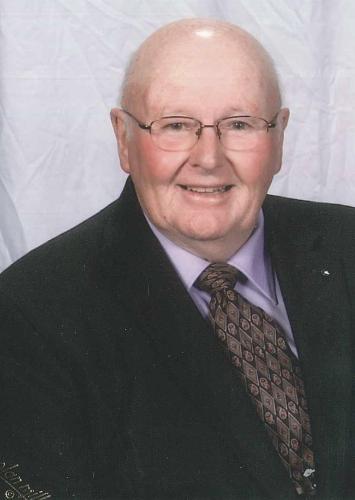 Roy Edward Bullock, 86, of Tempe, AZ, passed away on October 9, 2023, and joined his brother Tommy and grandchildren Andrew David, Alayna Joy, and Aaron James. He is survived by his wife Kristin, sister Janie Loper-Pierce, children Stephen, Robyn, Jason, Joel, and David, and Grandchildren Lydia, Matthew, Samuel Levi, Ethan, Andrew, Alice, and Heidi. Roy was born on April 21, 1937, in Grant County, Kansas. Roy was a loving husband to Kristin Bullock and a devoted father to his children, Stephen, Robyn, Jason, Joel, and David.
Roy had a strong work ethic and spent most of his life as a farmer. Later in his career, he worked for the US Department of Agriculture as a Food Safety Inspector. After retiring, Roy and Kristin relocated to Indiana to be closer to their children and grandchildren.
Roy's dedication to his faith was evident throughout his life. Upon moving to Arizona, he attended Dayspring United Methodist Church in Tempe, AZ.
In his free time, Roy enjoyed gardening, antiquing, bird watching, and volunteering with Gideons International distributing Bibles. He had a passion for traveling with his wife, Kris, and making friends wherever he went.
Roy's military service was a significant part of his life. He proudly served in the Army for four years, demonstrating his commitment to his country.
Friends and family may attend a viewing at Tempe Mortuary in Tempe, AZ on October 20th from 4-7pm. A memorial service to celebrate Roy's life will be held at the Dayspring United Methodist Church, located at 1365 E. Elliot Rd., Tempe, AZ, on October 21, 2023, at 11:00 am. The family invites friends and loved ones to join them in honoring and remembering Roy.
In lieu of flowers, contributions can be made to support Roy's daughter, Robyn, who is involved in volunteer mission work providing annual nurse workshops in India. Donations can be made at https://ehausa.org/nursing/professional-nursing-development/.
The funeral arrangements are entrusted to Tempe Mortuary, located in Tempe, AZ. Their compassionate staff is available to assist the family during this difficult time.
Roy will be deeply missed by his wife, children, grandchildren, sister, nephew, and all who knew him. His memory will be cherished, and his legacy will live on through the lives he touched.