Terinda Sue Zajic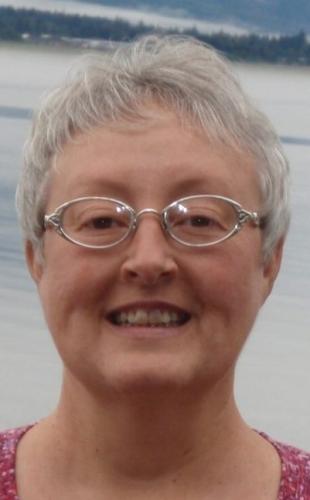 Terinda Sue Zajic, age 63 of Decatur AL. passed away on October 14, 2021. Visitation will be on Friday, October 22 at Roselawn Funeral Home from 5:00 PM to 8:00 PM. Celebration of Life Service will be held on Saturday October 23 at Decatur Presbyterian Church at 11:00 AM with Rick Stark officiating. Interment will follow at Decatur City Cemetery.
Terinda is survived by her husband of 40 years David, daughter Elizabeth, and mother Norma Graber, sisters Janet Graber, Stashia Adams (Danny), brother-in-laws Dick Zajic, Ron Zajic (Eileen), sister-in-law Vicki Wideman, aunts, uncles, numerous cousins, nieces and nephews.
She is preceded in death by her grandparents Bud & Inez Kohlhorst, Ben & Martha Graber, father Robert Graber, father and mother-in-law Lloyd & Anita Zajic, and brother-in-law Cliff Wideman.
Terinda was born in and grew up in a small town in Kansas, moved to Goddard Kansas and graduated High School; she attended court-reporting school, was a licensed manicurist and studied nursing at Wichita State University where she met David. David's work moved them to Alabama. Elizabeth was born four months later. They first attended church at First Presbyterian Church in Huntsville, and then Decatur Presbyterian Church in Decatur. Through the years she homeschooled Elizabeth, attended an Emmaus walk and participated in several Emmaus and Kairos weekends, participated in Bible Study Fellowship where she was a children's teaching leader, and served at various activities at Decatur Presbyterian Church. Her true gift was giving and caring for others.
Memorial gifts may be made to the Neighborhood Christian Center in Decatur (www.decaturncc.org) or Reformed University Fellowship (www.givetoruf.org/donate/0069).