Terry Lee Jones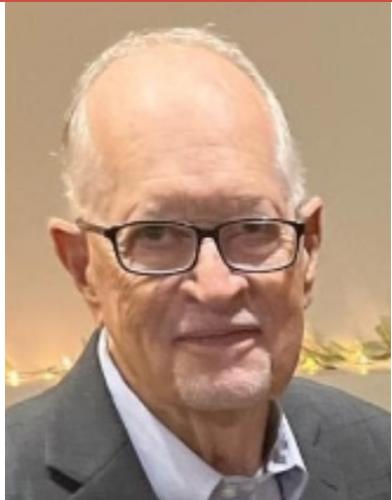 Terry Lee Jones of Wichita, KS passed away on April 7, 2023 of complications from cardiac surgery.
Terry, known affectionately to friends and family as TJ, was born on September 25, 1943 to Mary R. Sterling and James Parker Jones in Kingman, KS. He later moved to Syracuse, KS and graduated from Syracuse High School. After graduation, he married his high school sweetheart, Carol Jeanne Stanley and continued his education earning a Bachelor's Degree in business and economics from Emporia State University with a Master's Degree in psychology and counseling from Pittsburg State University.
Terry had a forty-year career as an Administrator, Entrepreneur and Sales Professional. Terry and Carol opened numerous retail stores together and one of those led to his final career selling window treatments for twenty years.
Terry and Carol shared a passion for buying and fixing up homes and together they remodeled almost 20 houses during 57 years of marriage. Terry loved motorcycles and one of his goals was to purchase and customize as many cycles as he had homes he'd remodeled and there was always one or two in his garage in various states of repair.
Those who knew Terry well knew he was happiest talking over a coffee or a beer. He had a knack for instantly making connections with everyone he met and shared his compassion and authentic interest in each person on an individual level. He enjoyed a good political or philosophical discussion. His children knew him as a patriot and his grandchildren knew him as someone unafraid to be politically incorrect. He was a poet at heart, an avid reader and never stopped learning. He enjoyed sharing knowledge and philosophy back and forth with others. Terry was an immediate friend to all. His compassion, kindness, patience, and eagerness to put others at ease are just a few of the reasons this great man is so loved and will be deeply missed.
Terry lettered in football in high school and passed on his love of sports, hunting, and fishing to his children. He found true joy in attending and cheering on his grandchildren's and great-grandchildren's sports and activities. He was also a collector of old records and 8 track tapes and passed on his passion for the classic artists of '50s rock such as Chuck Berry, Buddy Holly and Elvis onto the next generations.
Terry is survived by his wife, Carol Jones of the home; their children, Shane Jones (Theresa) of Kansas City, Scott Jones of Towanda, Aimee Dester (Dan) of Wichita; grandchildren, Kourtney, Alexa (Kaleb), Lauren (Clint), Maddie (Peter), Terry Lee (Garrett), Daniel (Mackenzie), Jason, Emma, and Margo; great-grandchildren Laynee, Addison, Riley, Phoenix, Savannah, Danny, and Scarlett.
Rosary will be at 6:30 pm, Thursday, April 13, 2023, at St. Thomas Catholic Church. Celebration of Life will follow at 7:00 pm. Funeral Mass will be at 10:00 am, Friday, April 14, 2023, at St. Thomas Aquinas Catholic Church. In lieu of flowers, please consider a donation to The Lord's Diner 520 N. Broadway, Wichita, KS 67214; Tunnel to Towers Foundation 2361 Hylan Boulevard, Staten Island, NY 10306.
Services in care of Downing & Lahey East Mortuary.