Terry Ogden Herndon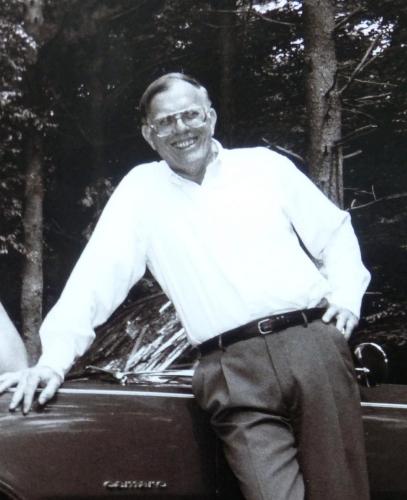 Terry Ogden Herndon, 88, of Carlisle, died peacefully at Care Dimensions Hospice House in Lincoln on Saturday, August 6, 2022, after a full and wonderful life. He was the beloved husband for 66 years of Eva (Warmbrunn) Herndon.

Born in Syracuse, Kansas on March 15, 1934, he was the only child of the late Robert and Ermadell (Craft) Herndon. While growing up in Syracuse, he spent much of his time assisting at his father's grocery store, which molded his hard work ethic later in life. He attended Syracuse public schools where he set up a scholarship to provide funds for high school graduates to attend college. He went on to graduate with a B.S. in Electrical Engineering from Antioch University, where he also met Eva.

His fulfilling career at MIT Lincoln Laboratory spanned nearly 50 years. He truly loved his profession, which branched to the founding of his own company, Path Scientific, based in Carlisle. He was a patented inventor of several technologies spanning microfabrication, retinal implants, and medical devices.

Terry was a lifelong art and automobile enthusiast. He treasured the collections he and Eva acquired over the years, and took keen interest in meticulously repairing his own cars. He was also a talented writer who authored a memoir about his early life.

Devoted to the town he called home for 60 years, Terry served on Carlisle's Planning Board, Board of Assessors and Board of Appeals. He was a longtime member of First Religious Society.

In addition to his wife, he leaves behind two sons, Keith Herndon and his wife Janice of Lexington and Robert Herndon and his wife Emily of Decatur, GA, along with four grandchildren, Christopher and his wife Audrey, Henry, Grace and JT Herndon, and one great granddaughter, Frances.

Relatives and friends will celebrate Terry's life during a memorial service at First Religious Society, 27 School Street, Carlisle on September 24th. Private burial will take place at Green Cemetery. In lieu of flowers, contributions to honor his memory may be made to Apprentice Learning, PO Box 4000-68, Jamaica Plain, MA 02130 (apprenticelearning.org/donate), or a charity of your choice.