Timothy J. "Tim" Haslett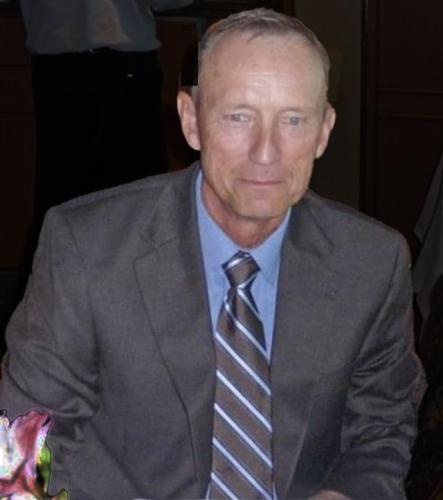 Timothy J. "Tim" Haslett, 75, of Syracuse, Kansas, passed away at home (after a fall) on September 13, 2023. Tim was born September 26, 1947, in Dodge City, Kansas. He was the oldest of seven children born to Floyd B. and Magdalene (Stegman) Haslett.
Tim was a farm boy at heart. His love for agriculture began at an early age when his family moved from Offerle, Kansas, to the Bear Creek Township, to begin farming. Tim was driving tractor by age seven and attended the country school house through the fifth grade. In 1958, the growing family moved to town. Tim graduated from Syracuse High School in 1965. Upon graduation, he attended Dodge City Community college for one year and Fort Hays State University for one year. Tim was drafted into the United States Army, in August 1967. He served his country in Vietnam, in the Fire Direction Artillery. He was injured in November 1968, when the fire direction track vehicle he was on hit a land mine. He was medically evacuated to Japan, and received a Purple Heart. Other military decorations included the National Defense Service Medal, Vietnam Service Medal with two Bronze Service Stars, and the Vietnam Campaign Medal. After being honorably discharged from the service, Tim returned home to continue farming and operating Bear Creek Feed Yard with his dad and brothers.
Tim married Rhonda Leslie on December 16, 1977. From this union twin children were born, Matthew and Lisa.
Tim was a member of Saint Raphael Catholic Church, the VFW, and the Moose Lodge. He organized and took part in the Memorial Day honor guard for many years. Tim served his community in many capacities volunteering his time as supervisor of the Hamilton County Conservation District, as an elected board member of the Hamilton County Hospital, and as a little league and Babe Ruth baseball coach. He had a way of leading with discipline and hard work but it was tempered with his quick wit and sense of humor.
Tim was a steward of the land and enjoyed farming. He was an accomplished carpenter, building and remodeling numerous homes. Tim had a deep love for family; he cherished the time spent watching his children – and then grandchildren – grow and participate in sports. Traveling with friends was a favorite pastime. Other hobbies included water and snow skiing, camping, and a good poker game!
In life, Tim was dealt a hand that most of us would have folded. He courageously played the hand he was dealt, fighting Parkinson's Disease for over twenty-five years. "You've got to know when to hold 'em, know when to fold 'em, know when to walk away..."
Tim is survived by his wife Rhonda, of their home. Other survivors include his son Matt and Jenny Haslett of Syracuse; his daughter Lisa McCarty of Colby, KS; two sisters, Rebecca and Larry Jantz and Phyllis and Kevin Horning, both of Syracuse; a brother Floyd, of Peyton, CO; a sister-in-law Judy Haslett, of Haysville, KS; four granddaughters, Taylor and Paige Haslett and Maddie and Ellie McCarty; and numerous nieces and nephews.
He was preceded in death by his parents Floyd and Magdalene Haslett, and three brothers James, John, and Norman.
Visitation will be held Sunday, September 17, 2023 from 12:00 PM to 4:00 PM MDT at Fellers Funeral Home, 401 N. Sumner Street in Syracuse, Kansas.
Vigil services will be held on Sunday, September 17, 2023 at 6:00 PM MDT at St. Raphael's Catholic Church, Syracuse.
Funeral Mass will be at 10:00 AM Monday, September 18, 2023 at the church with Father Peter Tran, presiding. Burial will follow at the Syracuse Cemetery.
Memorial contributions may be given to the Syracuse VFW Post 7306 or the Catholic Church, designated for a new electric organ. Donations may be sent directly to Fellers Funeral Home LLC at PO Box 1253, Syracuse, Kansas 67878.